People | 02 Jul 2018 | By Sun International
Sun International Beneficiaries — Get to Know our Entrepreneurs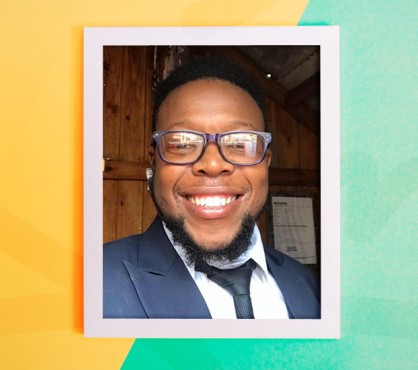 Ugqozi Entertainment, Sizwe Mokoena
Sun International is passionate about helping small and medium businesses in South Africa, with this philosophy at the heart of our Enterprise and Supplier Development (E&SD) Programme.
We understand that small businesses are crucial to growing the South African economy, contributing approximately 42% towards South Africa's Gross Domestic Product. Businesses with fewer than 50 employees contribute approximately 68% of all employment in the country.
By partnering with qualifying entrepreneurs and business owners, Sun International helps contribute towards South Africa's future economic growth by playing a role in enterprise and supplier development. Here, we feature Ugqozi Entertainment.
Q: Tell us about a bit about yourself — where are you from and if you have qualifications, what are they?
A: I was born and bred in Vosloorus on the East Rand and raised by my single mother on a domestic worker's salary. I completed my matric in 2008 and went straight to work, which allowed me to pay for my computer literacy studies and PC training. Starting from the bottom, I managed to work my way up to the position of senior audio engineer.
Carnival City then offered me a venue technical manager assistant position and a year later I was appointed as serving manager. I decided to start Ugqozi Entertainment three years after that. I have since completed various business management workshops, including a Wits Business School Leadership Course. To date, I have been running my own business for five years.
Q: Who/what inspired you to start your own business?
A: It was a childhood dream to run my own business. It was simply inevitable.
Q: What is it that your business does, when did you launch it and how did you do it?
A: In a nutshell, we offer peace of mind to our clients through reliable audio visual rental services, providing PA systems, screens and stage lighting. We received the initial funding from Sun International, which, together with external clients, has allowed our company to grow. We now have more than double the equipment we started with, plus a truck which was previously a struggle for us to acquire.
Q: What were the early challenges you faced?
A: Mainly transport and access to markets. We also fought to create a portfolio that showed a profit, to save funds and to get the bank to see our eligibility for financing. Small businesses need more opportunities. I'd like to see corporate South Africa stop blanket-covering every developing business and an end to small businesses being taken for a ride.
Q: Tell us about your relationship with Sun International? How did they find out about you and how did it all start?
A: When I was working as a venue technical manager at Carnival City, I found out about the available funding options and approached the general manager at the time. He encouraged me to think hard about the journey I was about to embark on, and the steps I would need to take to be successful. Thankfully, I was able to begin before he sadly passed away.
Q: What advice would you give young entrepreneurs who dream of starting their own business?
A: Don't be naïve — it's much tougher than you think. Starting out especially, you'll encounter much more negativity than positivity.
Q: How has your business has done since the association with Sun International?
A: We are growing and we've managed to train up our staff, as well as employ two interns and a lady at our office.
Q: What are some of the challenges you face as a young business owner in South Africa?
A: Predominantly access to markets and financing.
Q: What is the biggest lesson you've learnt from running your own business?
A: Business is warfare; it really is cutthroat. Be prepared for many difficult conversations!
Q: If you had the chance to go back in time, what would you do differently in your business?
A: I would stand my ground more.
Q: Where to next for you?
A: Our vision for 2020 is that we want to be the best level 1 technical supplier, measurable by our size and network.