People | 01 Jul 2018 | By Sun International
Sun International Beneficiaries — Get to Know our Entrepreneurs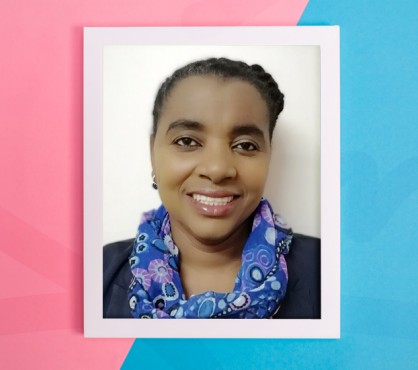 The Peanut Gallery, Pateka Canca
Sun International is passionate about helping small and medium businesses in South Africa, with this philosophy at the heart of our Enterprise and Supplier Development (E&SD) Programme.
We understand that small businesses are crucial to growing the South African economy, contributing approximately 42% towards South Africa's Gross Domestic Product. Businesses with fewer than 50 employees contribute approximately 68% of all employment in the country.
By partnering with qualifying entrepreneurs and business owners, Sun International helps contribute towards South Africa's future economic growth by playing a role in enterprise and supplier development. Here, we feature The Peanut Gallery.
Q: Tell Us About A Bit About Yourself — Where Are You From, What Is Your Age And If You Have Qualifications, What Are They?
A: My name is Pateka Canca, I am 46 years old and from Mount Frere in the Eastern Cape. After matric, I worked at a small fish and chip shop to raise funds for further studies. In 1996 I was admitted at Wits Technikon to study human resource management, but due to family circumstances, I could not complete my studies. I later received a certificate in computers, which helped me get a position in Woolworths' customer service department. I left in April 2005 to start The Peanut Gallery.
Q: Who/what inspired you to start your own business?
A: I joined an existing business as an employee and then got the opportunity to become a partner and co-run the business.
Q: What is it that your business does, when did you launch it and how did you do it?
A: We supply guest accessories to the hospitality industry worldwide. The company was launched in 1990 and I officially became a partner in January 2018.
Q: What were the early challenges you faced?
A: It was challenging moving from an employee to a director — I had to form professional relationships by creating boundaries with other staff members.
Q: Tell us about your relationship with Sun International? How did they find out about you and how did it all start?
A: Our employer gave us an opportunity to buy shares in the company, as he needed to improve his BEE status. I asked my partner to help me with the funds, but unfortunately, he pulled out during the process. My employer then introduced me to Sun International to seek funding, as the business had a long-standing relationship with them.
Q: What advice would you give young entrepreneurs who dream of starting their own business?
A: My advice to young entrepreneurs is to find their passion – the most successful people are passionate at what they do.
Q: How did Sun International help your business?
A: Sun International has various contracts with The Peanut Gallery to supply all their hotels with specific products monthly.
Q: How your business has done since the association with Sun International?
A: We haven't got our financial year-end report yet to compare figures, but we've been able to create jobs in the interim.
Q: What are some of the challenges you face as a young business owner in South Africa?
A: We still struggle with capital — wanting to grow the business, but having little capital to do so. We also struggle with finding the right employees with honesty and integrity. And then, time management — if only we had more time we would accomplish so much!
Q: What is the biggest lesson you've learnt from running your own business?
A: You should always be genuine, admit when you are wrong and offer value. A business has its highs and lows and the connection you feel to its success and failure is far more pronounced as a director or partner, than as an employee.
Q: If you had the chance to go back in time, what would you do differently in your business?
A: I would have looked for investors to help with funds so that we could buy an office block, a warehouse, as well as our own factory to manufacture our products.
Q: Where to next for you?
A: I want to be a successful businesswoman by 2028.