People | 02 Jul 2018 | By Sun International
Sun International Beneficiaries — Get to Know our Entrepreneurs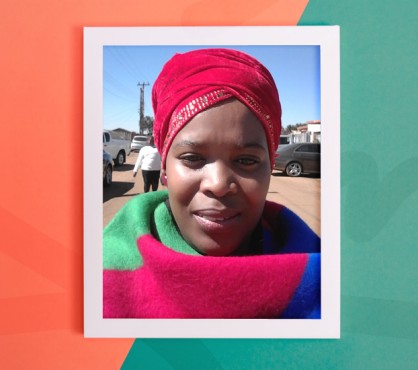 Nthabi GP Events, Nthabi Nembambula
Sun International is passionate about helping small and medium businesses in South Africa, with this philosophy at the heart of our Enterprise and Supplier Development (E&SD) Programme.
We understand that small businesses are crucial to growing the South African economy, contributing approximately 42% towards South Africa's Gross Domestic Product. Businesses with fewer than 50 employees contribute approximately 68% of all employment in the country.
By partnering with qualifying entrepreneurs and business owners, Sun International helps contribute towards South Africa's future economic growth by playing a role in enterprise and supplier development. Here, we feature Nthabi GP Events.
Q: Tell Us About A Bit About Yourself — Where Are You From, What Is Your Age And If You Have Qualifications, What Are They?
A: I am 38 years old, born and bred in Pretoria. I matriculated in 1996, after which I obtained a diploma in hotel and tourism management, a National Diploma in food service management, as well as various event planning short courses.
Q: What career path did you follow after school / after completing your tertiary education?
A: I initially worked in insurance for eight years.
Q: Who/what inspired you to start your own business?
A: I'm passionate about food and always wanted to pursue a career in the hospitality industry. When we moved to Boksburg, I saw a gap in the market.
Q: What is it that your business does, when did you launch it and how did you do it?
A: We do events planning, offer catering services and hiring out equipment. We do kiddie parties, activations, weddings — any celebration we're there. The business was launched in 2009, while I was still employed. I was able to concentrate on my business full-time once I resigned. During this time, I funded myself with my pension money.
Q: What were the early challenges you faced?
A: Carrying on with a full-time job initially was a challenge, as I neglected my own business somewhat.
I wasn't able to give it the attention and time it needed during the week.
Q: Tell us about your relationship with Sun International? How did they find out about you and how did it all start?
A: I saw an advert in a Boksburg newspaper for a Carnival City supplier open day. I attended, made a few contacts and emailed my business plan to the team afterwards. A few meetings later, I was fortunate to be included in their ED programme.
Q: What advice would you give young entrepreneurs who dream of starting their own business?
A: Research what you want to do thoroughly and make sure it's something you're passionate about, not just what you see others doing.
Q: How did Sun International help your business?
A: Sun International supports us by hiring our services and equipment and exposes our businesses to the public through exhibitions.
Q: How your business has done since the association with Sun International?
A: Our revenue increased through orders we receive from different departments. We've also managed to expand our services and employ a youth from our community.
Q: What are some of the challenges you face as a young business owner in South Africa?
A: Doing business with government remains a challenge, as does dealing with other suppliers who undercharge to get business.
Q: What is the biggest lesson you've learnt from running your own business?
A: Having your own business is risky. We've had to learn about the various seasons that the industry goes through — when it's strong and when it's quiet.
Q: If you had the chance to go back in time, what would you do differently in your business?
A: Nothing.
Q: Where to next for you?
A: We are currently researching function venues, as we'd like to run one as our next step.