People | 02 Nov 2020 | By Sun International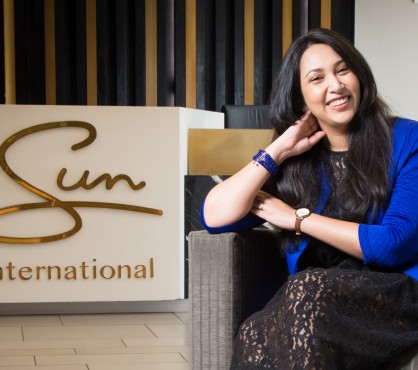 Sun International Senior Legal Advisor Shruti Singh | Photo by Tumelo Leburu
Sun International's livewire Senior Legal Advisor Shruti Singh has earned much acclaim since joining the company in 2018.
The hospitality sector has evolved into a web of complex structures that are little understood by the general public – navigating a multitude of compliance and contractual issues is no easy task. As such, Sun International's award-winning legal team plays a crucial and active role in ensuring the safety of patrons and employees and are champions in upholding the integrity and preserving the reputation of the Sun Group.
"The hospitality industry is vast, dynamic, fluid, and all-encompassing given the sheer scope of stakeholders with which Sun operates and the communities that surround our properties. My role focuses on strategic group hospitality and limited gaming portfolios. This entails advising, analysis, contractual negotiations and drafting of transactional and commercial agreements for mergers and acquisitions, shareholder and board related-matters, entertainment, sports, marketing, and major events (such as Nedbank Golf Challenge, The Sun Met and Miss South Africa), online sports-betting, and procurement (including B-BBEE compliance and fronting investigations. Risk mitigation is at the forefront, aimed at preserving Sun's brand, maintaining an optimum supply chain and service without disruption to our operational units, and community engagement and upliftment," says Sun International Senior Legal Advisor Shruti Singh.
In March 2019, Singh was appointed as the Sun Group's Ethics Officer, where she has meaningfully contributed to the management of Sun's whistle-blowing portfolio, awareness and abidance to Sun's Code of Ethics.
Hailing from Newcastle in northern KwaZulu-Natal, the Wits University alumnus joined Sun International in September 2018 after having enjoyed a fruitful three-month secondment from Baker McKenzie, one of the first international law firms to set up office in Africa. Singh made a seamless transition to her first in-house role, relying on the networks and operational knowledge she had built during her secondment. Despite being with Sun International for a relatively short period, she has earned plaudits for her efforts in becoming a key member of the group's small legal team.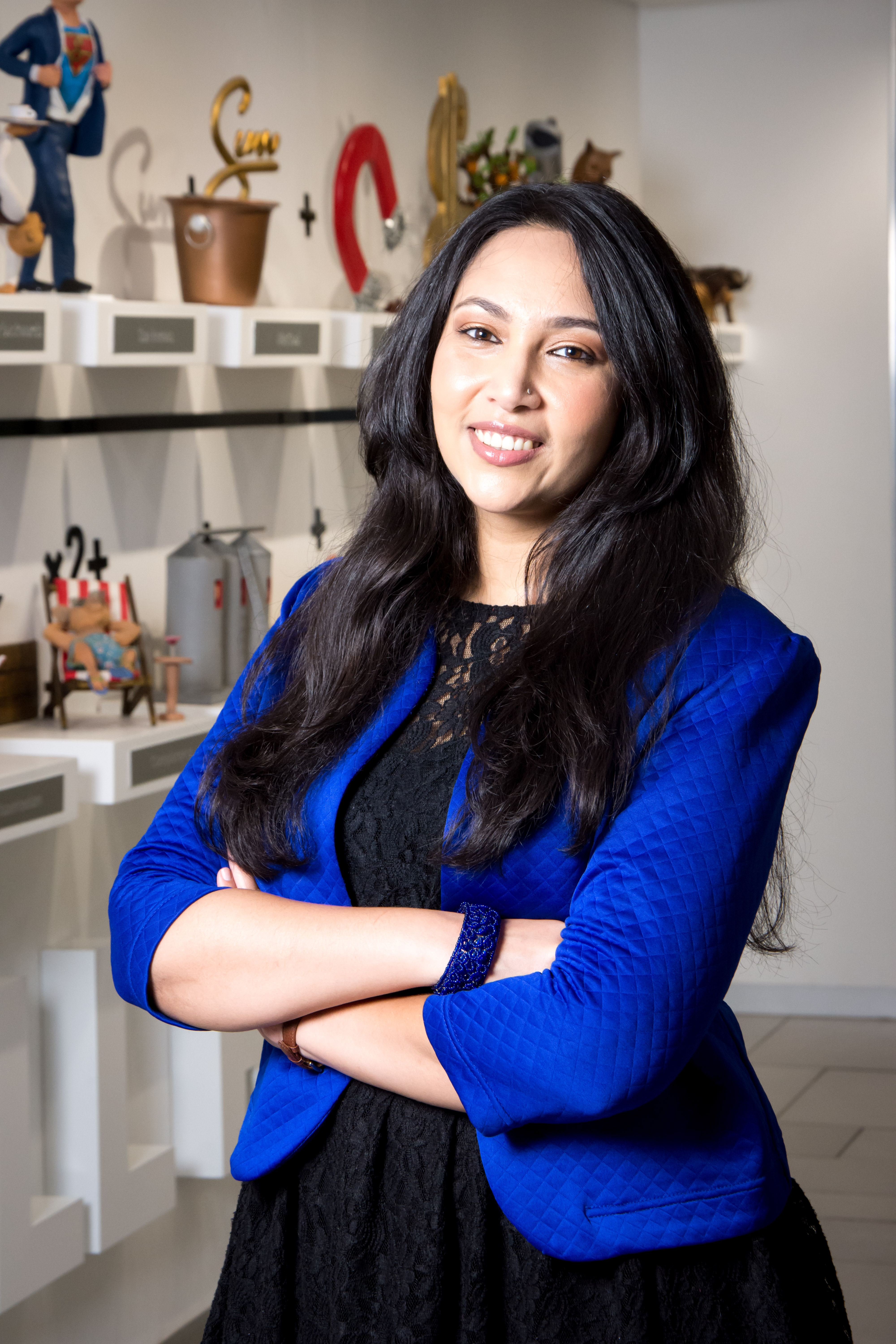 Getting recognised
In September, Singh was nominated as an In-house Rising Star at the African Legal Awards 2020, securing her place as one of six prominent up-and-coming legal advisors on the continent. Although she did not emerge victorious, Singh says it was a humble privilege to be nominated , especially flying in the face of the significant challenges faced in light of the COVID-19 pandemic.
"We submitted our entry during this incredibly demanding lockdown period. It was a period that required closer engagement with business, creating more efficient contracting processes, and intensive stakeholder engagement to understand and advise on the impact of the changing COVID-19 regulations on business operations and to serve as business enablers," she says.
Shruti has certainly raised her head above her peers. We are incredibly proud of her achievements... The legal excellence she displays extends beyond the technical delivery of her product to the holistic approach to the legal service she delivers.
– Head of Legal, Annabelle Thomas
Sun International Head of Legal Annabelle Thomas says she is confident great things are in store for Singh. "Having been shortlisted, Shruti has certainly raised her head above her peers. We are incredibly proud of her achievements and count this nomination as a win. The legal excellence she displays extends beyond the technical delivery of her product to the holistic approach to the legal service she delivers," says Thomas, whose team clinched the award for In-house Legal Department of the Year – Small Team.
Not content to rest on her laurels, Singh says she is constantly refining her knowledge base and legal expertise in dealing with the demands of her multi-faceted role.
"Sun International and its stakeholders are interconnected and dependent on one another. My job requires trying to mitigate against the unforeseeable. At the same time, you've got to be solution-driven and eager to engage and integrate with business, assess and remedy the gaps and ensure efficient collaboration and alignment of needs. You need to combine a commercial mind-set with a business's hands-on approach, high-paced proactive engagement, critical thinking, and problem-solving skills to produce practical, legally sound agreements, which is a thoroughly creative and rewarding process," she explains, adding that relationship-building is another key element of success.
And Singh isn't daunted by the fact that Sun International doesn't boast the legal resources of larger legal teams. Bigger isn't always better – she says the size of Sun International legal team works in their favour because they can count on the full commitment of each member. "Sun International requires a far-ranging practice experience to cater for unique operational requirements. The number of resources available to law firms is far more expansive. But we're a resilient team – each member genuinely demonstrates that they are able, willing, qualified, and are a valuable asset. We also make use of document and project management tools which has been proven to have great potential to aid strategic initiatives, resulting in improved analysis of operational risks and significant cost-saving for business," explains Singh.
Singh and Sun International's legal team intends to continue punching well above their weight in the shifting economic climate, with further awards sure to follow.