People | 07 Dec 2015 | By Sun International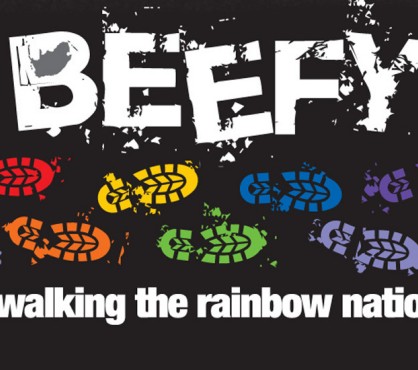 Join Beefy Walking the Rainbow Nation
From Cape Town to Pretoria, through the Eastern Cape and Kwa-Zulu Natal, the Ian Botham Charity Walk will take in some of South Africa's most popular cities and iconic sights, and raise much-needed funds for four local charities.
When seeing his surgeon about an injury, cricketer Ian Botham had to walk through the hospital's children's ward. He stopped to speak to four boys playing cards, and as he left he said, "See you in two weeks when I'm back for my assessment." The doctor quietly replied, "They won't be here, they have Leukemia."
Deeply affected, Sir Ian wanted to do something about this and decided to fundraise for vital research into blood cancers. While walking in the lake district with his wife Kathy, he made up his mind to do a walk to raise both money and awareness for this form of cancer.
In 1985 Sir Ian set off on his first ever walk from John O'Groats to Land's End for Leukemia and Lymphoma Research. The walk took 35 days and raised over £1 Million. It also started a trend.
Now, fifteen walks later, Ian Botham, will be treading the South African tarmac for four local Charities!
Starting in Cape Town, the Ian Botham Charity Walk will raise funds for:
Avanatta, a software development company that safeguards children from the new-age risks associated with the digital revolution, such as cyber-bullying and cyber predators.
Nazareth House, the oldest NPO in South Africa that has cared for those in need for the past 130 years.
The Kliptown Youth Project, an organization aimed at providing youth opportunities to rise out of poverty.
Chipembere Rhino Foundation, which will use the proceeds from the Ian Botham Charity Walk to fund much-needed monitoring and tracking technology, APU equipment, and the introduction of K9 tracking and apprehension units, as well as enabling rhino translocation assistance across Southern Africa.
Want to be a part of the Ian Botham Walk, South Africa? You're invited to join the entourage and take a literal step forward towards making the change you want to see in the world. Here's how you can join Beefy walking the Rainbow Nation:
The Ian Botham Charity Walk commences on 10 December in Cape Town, and ends on 17 December in Pretoria.
Day 1: Starting at The Table Bay hotel – R200
Day 2: Hout Bay – R200
Day 3: Stellenbosch – R200
Day 4: PE – R200
Day 5: Durban – R200
Day 6: Soweto – R200
Day 7: Fourways, Johannesburg
Day 8: Pretoria (ends)
To join the walk, tickets can be purchased here. Proceeds go to the four local charities. Will you be joining the Ian Botham Walk, South Africa? Be sure to drop us a tweet and let us know if we'll be seeing you on the road!