People | 05 Jan 2016 | By Sun International
The Maslow's Ashwin Jose: Hotel Management done right
Amid the thrumming, pumping, often gridlocked streets of the richest square mile of Africa sits an oasis of class, style and serenity awaiting the arrival of weary business travelers.
Within the walls of the Maslow lives a whole different sort of hustle. Big deals, bigger conversations and busy, busy people flow in and out of the hotel in a seeming rhythm all of its own. You would never say so, though, as a sort of peace emanates from the shaded green outside, the vast, open entrance and lavishly finished decor.
Polished to shine above average, the staff are at the ready to assist you, while welcoming you home.  The Maslow is hotel management done right.
Who makes this work? How does it appear to run so infinitely smoothly?
One man; Ashwin Jose, the curator of the above-the-line customer experience, who simultaneously manages the flurrying feet below the surface. We spent some time catching up and getting to know the recently appointed Hotel Manager of the Maslow. Ashwin Jose shares with us his passion, drive and reason for being in the position he is now.
Q: Are you from Johannesburg originally?
A: I am originally from India but have been living in Johannesburg for the last 12 years. I guess this pretty much makes me a local.
Q: What attracted you to Hotel Management?
A: Being a hotelier has been a childhood dream of mine, and I was exposed to the glamorous side of hotels very early in my life, while travelling with my folks. Exploring different places, experiencing different cultures and meeting interesting people only brought me closer to what I have always been passionate about.
Q: Tell us a bit about your journey to managing the Maslow?
A: It hasn't been an easy road and I have definitely had my share of ups and downs. Thankfully I have a very strong and dedicated team. Without their support, none of this would have been possible.
Q: What do you believe is the best way to manage people, and how do you apply that at the Maslow?
A: Honestly, I let people be and respect their different points of view, as every person brings forward their own unique set of capabilities to the team. One needs to recognise these abilities and bring them together so that we succeed as a team.
Q: To you, what are the best and worst things about working in Sandton?
A: I love the fast paced, multi-cultural environment in Sandton, and our clientele who have been exposed to the best in the world. Our need to be relevant to them keeps us on our toes. The worst thing about Sandton is the traffic!
Q: If you could give a piece of advice to someone getting into your line of work, what would it be?
A: Don't let the hard work or the long hours scare you off! The opportunity to connect with people from various walks of life and be part of their experience makes the journey worthwhile.
Q: What is your favourite part of your Hotel General Manager Job?
A: Bringing different thoughts together and making an idea work. I find it very fascinating when these ideas translate into a memorable guest experience. 
Q: What gets you out of bed in the morning?
A: The thought of doing something different every single day.
Have you stayed at the Maslow and experienced its world-class facilities first-hand? Drop us a tweet and let us know what you think it is that makes the Maslow a magical oasis in the heart of Sandton.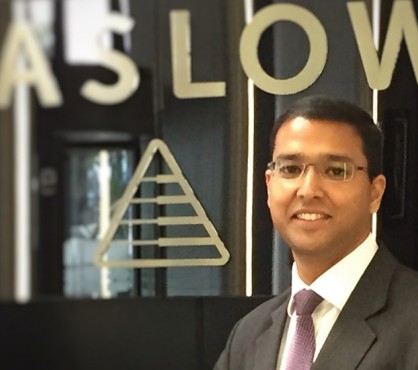 Maslow General Manager - Ashwin Jose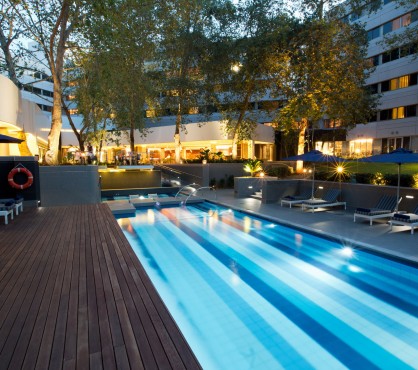 Hotel management isn't the easiest of jobs, much less so in the African business capital of Sandton. But the Maslow is an oasis of calm, thanks to the excellent leadership skills of Ashwin Jose.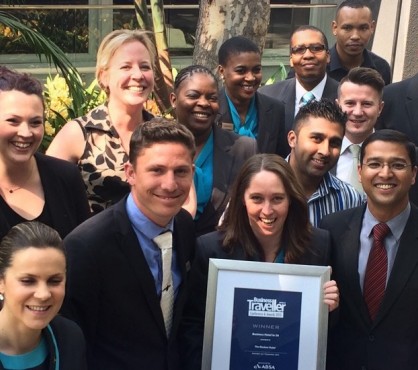 The Maslow strives to be the creme del crème of Business Hotels, and has achieved it in winning Best Business Hotel for two years running. The hotel's manager, Ashwin Jose, does hotel management right.