People | 05 Jan 2019 | By Sun International
Sun International Beneficiaries — Get to Know our Entrepreneurs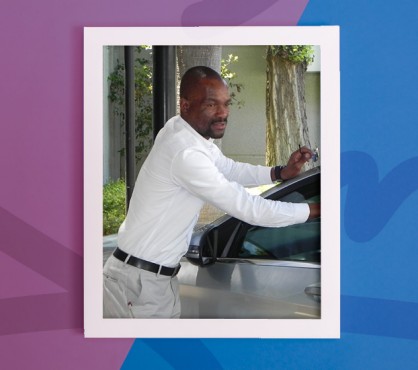 Makwela's Car Wash, Hosea Makwela
Sun International is passionate about helping small and medium businesses in South Africa, with this philosophy at the heart of our Enterprise and Supplier Development (E&SD) Programme.
We understand that small businesses are crucial to growing the South African economy, contributing approximately 42% towards South Africa's Gross Domestic Product. Businesses with fewer than 50 employees contribute approximately 68% of all employment in the country.
By partnering with qualifying entrepreneurs and business owners, Sun International helps contribute towards South Africa's future economic growth by playing a role in enterprise and supplier development. Here, we feature Makwela's Car Wash.
Q: Tell us about your business and your relationship with Sun International.
A: I started my car wash business in 2013 which Sun International helped me register on my behalf. Shortly afterwards, I was invited to attend their Business Development and Support Programme which enabled me to learn everything I needed to know about running my own company.
Q: Why did you start your business?
A: I have a passion, vision and faith for this business. In South Africa, most of the youth is unemployed and my business can make a small contribution to help reduce that percentage.
Q: What is the biggest lesson you're learned from working with The Business Doctor?
A: The Business Doctor taught me a lot about customer satisfaction and management control. Since I started the programme, I've seen an improvement in the business and revenue has started to grow. I was also introduced to the Wave Account which I will use to send out invoices and stay up to date with sales and statements.
Q: What are some of the challenges you face as a small business owner in South Africa?
A: Clients don't always make payments on time. And some don't pay at all.
Q: What advice would you give young entrepreneurs who would like to start their own business?
A: Have faith in what you do and never take give up on your goals.
Q: Where to next for you and Makwela's Car Wash?
A: I would like to open and operate car wash services in Sandton and Pretoria.