People | 14 Aug 2019 | By Sun International
Sun International Beneficiaries — Get to Know our Entrepreneurs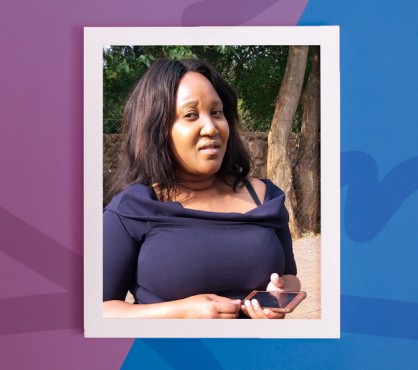 FM Retail (Pty) Ltd, Fredah Molotsi
Sun International is passionate about helping small and medium businesses in South Africa, with this philosophy at the heart of our Enterprise and Supplier Development (E&SD) Programme.
We understand that small businesses are crucial to growing the South African economy, contributing approximately 42% towards South Africa's Gross Domestic Product. Businesses with fewer than 50 employees contribute approximately 68% of all employment in the country.
By partnering with qualifying entrepreneurs and business owners, Sun International helps contribute towards South Africa's future economic growth by playing a role in enterprise and supplier development. Here, we feature FM Retail(Pty)Ltd.
Q: Please state which Sun International property you have contracted with.
A: Sun City, Sun Central.
Q: Date of initiation of the relationship
A: 1 December 2014.
Q: Tell us about a bit about yourself - where are you from, what is your age, what tertiary and additional qualifications have you obtained, and so on.
A: I am a 30 year old lady from a village near Sun City, called Chaneng, did Marketing Management at Orbit FET.
Q: What career path did you follow after school / after completing your tertiary education?
A: Worked as a waitress at Sheeben Sun City 2009 then moved to CNA in Sun City as a cashier 2010 till August 2010.
September 2010 moved to Palace Hotel as a Guest Relations Officer 2010-2012.
2013 Sales assistance at Palace Collection store.
2014 Manager at J&M Famous Biltong store.
Q: Who/what inspired you to start your own business?
A: The love for retail and Mr Colin Jonkers who was my Manager at The Palace Collection store.
Q: What is it that your business does, when did you launch it and how did you establish and fund it?
A: Retail in Meat nuts and Dried fruits. Launched 2014 December 01 funded by Sun City Sun International.
Q: What were the early challenges you faced and how did you tackle them?
A: Closing of the Entertainment Center for renovations in 2016.
Q: Tell us about your relationship with Sun International? How did they find out about you and how did it all start?
A: It all started when i was a sales person for Sun City Palace collection store and Mr Jonkers saw my passion for retail as my Manager, Sun international funded me in buying a Franchise which i ran and was a manager for, for a period of one year.
Q: How has your business performed since the association with Sun International.
A: It has been doing well,just a struggle with getting more business support.
Q: What does your business require most for continued growth and sustainability?
A: Funds in opening a new store to increase revenue and  support in being able to supply the hotel with my products.
Q: What are some of the challenges you face as an entrepreneur in South Africa?
A: Getting more business is difficult, managing the store at the same time, staff and all finances.
Q: What is the biggest lesson you've learnt from running your own business?
A: Push for sales, push for better service everytime, push for quality, think out of the box, and lower expenses.
Q: What is your main business risk at the moment, and how do you address this?
A: Drop in sales affecting business finances. Always upselling is one of tactics we using in addressing the issue.
Q: How do you find engaging with corporate South Africa, and what can be done better to ease small business into the main stream?
A: Difficult has they have their big companies supplying them and for them change is difficult, first if we can get more support internally with in the sun international group and hotel.
Q: If you had the chance to go back in time, what would you do differently in your business?
A: Nothing.
Q: What advice would you give young entrepreneurs who dream of starting their own business?
A: Starting a business is nice especially when you know you one of the people helping in reducing unemployment and creating jobs. Push more so that you can achieve in your dream and once you have it always look onto ways of perfecting and  know that there are peaks in the business and those are very nice and always prepare for the off peak when things are difficult that you not making enough like you used to.
Q: Where to next for you?
A: would like to get more funding into opening a second new store that will help in growing and increasing turnover. 
Q: What revenue growth % can you attribute to the support provided by Sun?
A: 50%.
Q: How many jobs were created as a result of the support provided by Sun (number and % of total workforce)?
A: 3 Jobs created for young ladies of communities around Sun City.
Q: How many new clients has your business taken on as a result of the increased capacity created through the support provided by Sun, and how has this reduced your reliance on Sun business?
A: None.
Q: Have you been able to "pay it forward" to your local community as a result of the support provided by Sun?
A: Yes by creating  jobs for the young local youth around the community.
Q: Other Comments?
A: Would really like to get more support in growing the business in terms of increasing income as i am only relying on selling for Sun City guests,growing in terms of more business opportunities.