People | 20 Sep 2018 | By Sun International
Sun International Beneficiaries — Get to Know our Entrepreneurs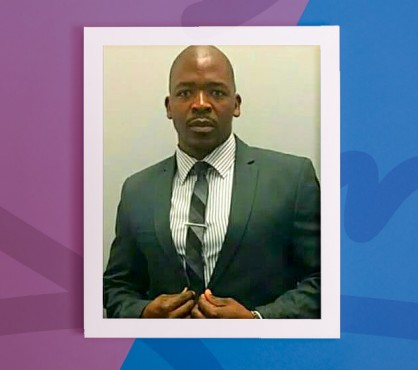 On the Spot Services, France Ngomane
Sun International is passionate about helping small and medium businesses in South Africa, with this philosophy at the heart of our Enterprise and Supplier Development (E&SD) Programme.
We understand that small businesses are crucial to growing the South African economy, contributing approximately 42% towards South Africa's Gross Domestic Product. Businesses with fewer than 50 employees contribute approximately 68% of all employment in the country.
By partnering with qualifying entrepreneurs and business owners, Sun International helps contribute towards South Africa's future economic growth by playing a role in enterprise and supplier development.
As a former employee of Sun International, France Ngoname always dreamed of being his own boss. With the company's help, that dream was finally realised after the 39-year-old entrepreneur took the leap and started his own cleaning and maintenance services business in 2014. Here, he tells us about some of the challenges and successes he's faced along the way...
Q: Tell us about yourself?
A: I was born and raised in Mpumalanga and, after completing my Matric, I went to study Business Management at Damelin College where I gained a High Certificate in Business Administration Management.
Q: Who inspired you to start your own business?
A: Natasha Sapry, the former finance manager at The Maslow in Sandton.
Q: How did you start your business?
A: On the Spot Services is a multi-mobile cleaning and maintenance service business, which I started in August 2014 with my provident fund and a loan from the bank.
Q: Tell us about your relationship with Sun International? How did it all start?
A: After finishing my studies, I was hired as a Receiving Clerk at Sun International. Knowing about the enterprise and supplier development programme, I approached them with the proposal to start my own business.
Q: What are some of the challenges you face as an entrepreneur in South Africa?
A: The first challenge was to secure enough clients to keep us going and the second was finding the capital to sustain the business while we sourcing new business. In my industry, you need a strong referral base to land the bigger contracts.
Q: What is the biggest lesson you've learnt from running your own business?
A: No matter how difficult the situation seems, never give up!
Q: What's the single most important lesson you've learnt as a small business owner in South Africa?
A: Learn how to manage your business capital and don't overspend on things that won't help grow your business or service offering.
Q: How do you find engaging with corporate South Africa, and what can be done to integrate small business with bigger commercial ventures?
A: Training is vital so I think we need more incubation programmes to help connect SMEs and entrepreneurs with larger businesses and companies in South Africa.
Q: If you had the chance to go back, what would you do differently in your business
A: I would invest in more equipment to help scale the service offering and do more training in order to stay ahead of the competition.
Q: What advice do you have for entrepreneurs who want to start their own business?
A: My advice is to differentiate between the dream and the reality. It's one thing to envision your success but another to take the steps to achieve your goals. It's okay to aim for the sky; you just need a plan in place and a strong work ethic to build your business from the ground up.
Q: How many jobs were created as a result of the support you received from Sun International?
A: I was able to employ about 35% of my staff with Sun International's aid.