Lifestyle | 26 Sep 2022 | By Sun International
How to Enjoy Every Moment of Your Wedding Day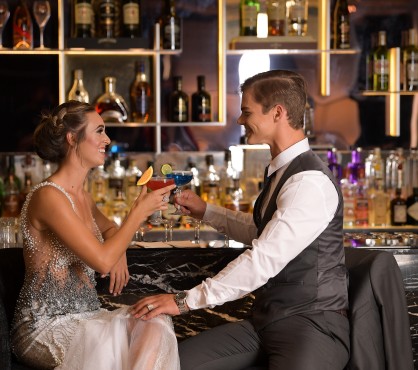 Maslow Wedding | Photo by Sun International
Every couple deserves a memorable wedding day.
The big day has arrived! You've spent time planning your perfect wedding day, so it is only reasonable that you want to enjoy every moment. But as any bride or groom will tell you, the big day flies by in the blink of an eye.
Your wedding is one of the most important milestones of your life. So, before you embark on your happily ever after, we put together some tips and tricks to make every moment of your perfect wedding day last.
Enjoy the Time Leading Up to "I do"
As the big day draws near, you will find yourself scrambling to wrap up last-minute details on your wedding checklist. Take a moment to fully appreciate this special time in your life rather than being swept up in the chaos. You should be present in the days before the big day is just as important as being present for your wedding dress fittings!
Spend quality time with your parents, your bridesmaids, and your fiancé. Plan a spa day at your wedding venue — that way, you also  get to familiarise yourself with the banqueting team and enjoy some R&R.
If you've been on the ball and booked your wedding venue at our properties, such as The Table Bay hotel in Cape Town, the in-house Camelot Spa will be your first port-of-call to get you aisle-to-altar-ready. Also, remember to add on a private dinner for you and your fiancé at Siba. 
Capture the Magical Moments
From slipping into your wedding dress and sipping some pre "I do!" bubbly with your bridesmaids to walking down the aisle and taking the sacred vows of your wedding ceremony. You'll want something tangible to treasure your wedding day memories for years to come.
Flipping through your wedding album and watching your wedding video are some of the best ways to relive the big day. Knowing that you have the right team to capture these special moments will have you more likely to relax and enjoy your wedding day.
Visit your wedding venue with your photographer ahead of time to pre-plan the best angles, backdrops and settings. That way, you're not running around on the day searching for that perfect shot. If you're getting married at The Maslow hotel in Sandton, the lush gardens will provide a timelessly beautiful backdrop for your shoot. The magical environs of The Palace of the Lost City will also give your wedding day photos some unbeatable spectacle.
Take a step back
With our selection of incredible wedding venues, we think of ourselves as wedding ceremony and celebration specialists. We also regularly consult with countless brides for tips and tricks on how to savour and celebrate the big day. Almost every bride advises that to soak it all in, you should find time on your wedding day to take a step back and spend a private moment with your new husband.
In the flurry of greeting guests, posing for photos, cutting the cake and throwing your bouquet, a quick moment alone as a new husband and wife can be tricky to accomplish, which is why you need to schedule it into your day's timeline. It could be immediately after the wedding ceremony or after a photo session.
Ask the banqueting team at your wedding venue to provide a private space to catch your breath, reflect, recharge and enjoy the start of your happily ever after.
Run the Big Day — Don't Let the Day Run You!
You've spent months dreaming about your perfect wedding and now that the big day has arrived, make it a priority to participate in the festivities just as your guests would. Now with every detail considered, from the catering to the music playlist. It's time to let your hair down and have fun.
Don't Sweat the Small Stuff
Whenever things go wrong on your wedding day — and they inevitably will — don't waste a second worrying about the small details. Time is fleeting. Prepare yourself mentally for the occasional speed bump from tech hiccups to a typo on the menu, and be ready to roll with the punches.
And when the last slice of wedding cake is gone, and the last glass of champagne held up to toast, you're on your way to your happily ever after as Mr and Mrs.
Have your special day with Sun International
If you need the perfect venue for your special day, then look no further than Sun International's wedding venues!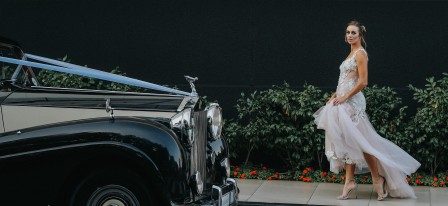 Looking for a wedding venue that's as stylish and glamorous as you are? Meet The Maslow.
Continue Reading