Lifestyle | 26 Nov 2014 | By Sun International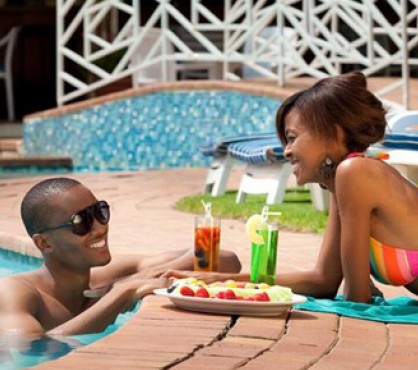 Switch off for the Holidays
Emerge from your holiday fresh-faced and ready to rumble, by switching off from your online life. Even though you're on holiday and sunning yourself somewhere beautiful, it can feel impossible to switch off from your work life completely. That's where a 'digital detox' could be a good idea. While it can seem a little daunting at first, it can be done!
These are our top tips on how to have a relaxing holiday:
Before you switch off
Take some time to hit the 'unsubscribe' button on all the email newsletters you are currently receiving. Use services like Unroll.me to do it or simply search for the word "unsubscribe" in your email archive. Once you've found all the email newsletters you'd like to unsubscribe from, hit that button and let them go.
This way, when you return from your digital detox, you won't be bombarded by as many emails as you would normally expect – you're really doing your future self a big favour!
If you're worried other people will be worried
If you are very active on your social media channels and think that people may become concerned about you when you go quiet, simply send a tweet or update your status to say that you're switching off for a bit.
Set a switch off time period
Switching off completely is very difficult but you can help reframe your thinking by setting yourself a switch-off time period. This way, you'll switch off your computer, mobile phone and tablet for a certain period of time and relax, knowing that you can return to it all in a few days time.
If you can't switch off completely
Holidays are a time for family and friends, and you might be concerned that your loved ones won't be able to contact you if you're offline and your phone is switched off.
For this situation, you've got two options:
Downgrade your phone
It's all thanks to smartphones that we're able to work so efficiently on the move, But if you just need to stay contactable, take your SIM card out of your smartphone and insert into a simpler, cheaper handset. That way, people can still call you if necessary, but you're not distracted by email alerts and won't find yourself aimlessly scrolling through Twitter while sitting at the beach.
Uninstall applications for your sanity
Don't have a low-tech handset to use? That's okay too. Go through the applications on your phone or tablet that distract you and uninstall them. You can always re-install them when you're back online so, don't let this stress you out. By uninstalling the applications or turning off notification sounds for email accounts, you'll be empowering yourself to put the phone down.
Yes, you can put it down
Train yourself to put your phone or tablet away, even if it's for a short time. Practice by leaving your phone at home while you go out to dinner, or while you're at the beach with your family. It can be done – even in small doses, empowering yourself to put the phone down for an hour or two helps you completely focus on that holiday you're on.
Plan things to do
Ah, the most important point on our list. Boredom is your enemy when you're taking time off from the online world, because we're so easily tempted into checking out Facebook when we've got spare time during work. The best defense against boredom is planning. Book that tennis game with friends, sign up for that nature walk or fill your diary with family lunches.
Do you ever feel the need to have a digital detox? Tell us how you unplug.