Lifestyle | 21 Nov 2014 | By Sun International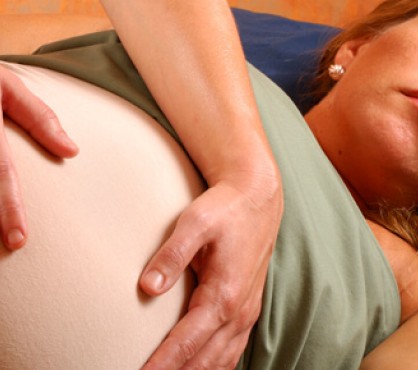 Pregnant Spa Pampering: Everything you Need to Know
Pregnancy: To the casual observer you're glowing with beauty and new life. To your aching back, itching belly and swollen ankles, you're in need of some TLC. Why not pamper yourself at a spa? These days, there are many spas that cater specifically for pregnant ladies, including prenatal spa treatments at The Maslow's Africology Spa and Sibaya's Mangwanani African Spa.
Yes, you can have your aromatherapy and enjoy it too! (Side note: as long as it's lavender, ahem). You have to hand it to the Old Wives and their cautionary Tales – some treatments really are not safe to indulge in during pregnancy. You're extra sensitive to many things right now so before you book your day of beauty, here's everything you need to know about spoiling yourself with safe spa treatments during pregnancy, and spa treatments to avoid when you're pregnant:
Your second trimester is prime pampering time
The best time to enjoy pregnancy spa packages is during your second trimester. The dreaded morning sickness should (hopefully) be a thing of the past, and you're likely to feel more energetic. Besides the comfort factor, this trimester is also the safest time for you to take advantage of any fabulous prenatal spa treatments on offer.
Try an African potato body wrap
The Africology Spa (at The Maslow Hotel in Sandton, or the Boardwalk in Port Elizabeth) uses products inspired by Mother Nature, all free of nasty chemicals – think Marula and Ghana Shea oils infused with aloe and rooibos.
The African Potato Body Wrap is pure and natural. A relaxing cocktail of herbal oils gets warmly applied to soften, soothe and improve your skin's hydration while also fighting free radical damage. Added bonus? Enjoy a traditional foot ritual and relaxing scalp massage while the wrap melts into your skin. The whole experience gets rounded off with a soothing Marula oil massage. Aaaaah, bliss.
Make a day of it at the Mangwanani African Spa
Why not book yourself in for a Nurturing Pregnancy Pamper at the Mangwanani African Spa at Sibaya or the Wild Coast Sun?
This pamper package has been designed with pregnant women in mind, and focuses on easing muscle aches and improving blood circulation with pregnancy-safe calming oil (lavender and chamomile). It looks like a fun day: when you arrive, you get treated to live entertainment over breakfast, followed by a range of massages and a gentle body scrub. Added bonus? You take home the gown and an African Milk and Honey gift hamper.
What you should avoid
Any treatments that heat up your core body temperature is dangerous for you and your baby. Overheating can increase the chances of a miscarriage, so stay away from Jacuzzis, saunas, steam rooms, tanning beds, hot springs, hot tubs and treatments like heated mud wraps.
Approach aromatherapy with caution. Here's a list of essential oils to avoid when you're pregnant.
Tips for booking belly-safe spa spoils
Choose a spa where the staff are experienced in prenatal beauty treatments, and be sure to let them know how far along you are so that they can tailor your pampering sessions to suit your needs.
If you want a massage to soothe your aching back, make sure that your therapist is trained and experienced in pregnancy massage. A good massage therapist will help you move into belly-appropriate positions, and will use extra pillows, wedges or padding to keep you comfy.
If you're sensitive to smells, ask for scent-free lotions.
Want a relaxing facial? Your skin may be more sensitive than before, so ask your beauty therapist to use gentler products or to do a patch test before she starts.