Lifestyle | 18 Mar 2021 | By Sun International
Maximise your public holidays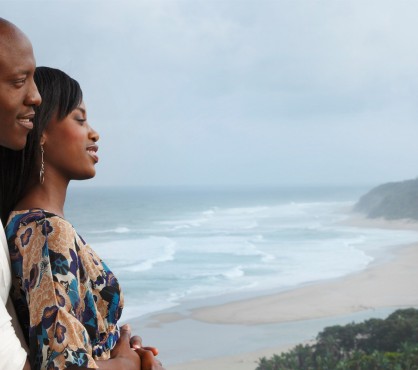 Turn 2021 into a holiday-filled pleasure dome by making a few tweaks to your work leave applications and soaking up the rays at Wild Coast Sun
Cambodians are some of the happiest people on earth. Much of their cheerfulness can be put down to the fact that they enjoy the most public holidays – an astonishing 28 – of any country. South Africans may not enjoy a "February" of public holidays, but we still weigh in with a full dozen of them.
The good news is that if you're crafty with how you put in for your normal work leave, you can stretch those 12 days to almost 6 weeks of treasured time off.
How can you manage that? Assuming you have working hours and leave, if you take your 15 allocated days off around public holidays, you'll enjoy a total of 40 days – almost 6 weeks – of leave in stretches. This includes nearly a full week over Easter and 5 days each in August and September when you're beginning to feel like winding down the year. And it could have been more if Workers' Day and Christmas Day didn't happen to fall on Saturdays in 2021.
Take a look at this table drawn up by our friends at The South African and put in for leave on the recommended days.
Holiday and date
Work days to take off
Time total out the office
Human Rights Day: Sunday, 21 March (public holiday observed on Monday, 22 March)

Friday, 19 March

Tuesday, 23 March

5
Easter: Friday, 2 April – Sunday, 5 April

Thursday, 1 April

Monday, 6 April

6
Freedom Day: Tuesday, 27 April
Monday, 26 April
4
Workers' Day: Saturday, 1 May
N/A
0
Youth Day: Wednesday, 16 June

Thursday, 17 June

Friday, 18 June

5
National Women's Day: Monday, 9 August

Friday, 6 August

Tuesday, 10 August

5
Heritage Day: Friday, 24 September

Thursday, 23 September

Monday, 27 September

5
Day of Reconciliation: Thursday, 16 December

Wednesday, 15 December

Friday, 17 December

5

Christmas Day and the Day of Goodwill

Saturday, 25 December and Sunday, 26 December

(Public holiday observed on Monday, 27 December)

Thursday, 23 December

Friday, 24 December

5
TOTAL DAYS OFF
15
40
Find your fun at Wild Coast Sun
So you've got the public holiday plan down pat. But what's the point of maximising your government-approved time off without making appropriate plans to make full use of it? And no, laying back on the couch, watching that soapie omnibus isn't an "appropriate" option.
Stuck for inspiration? That's where the Wild Coast Sun comes in.
South Africa's only beach resort, this jewel in the Sun International crown has been welcoming happy holidaymakers for decades. Ensconced in luxury, the only real effort required on your part will be choosing from the wealth of activities and entertainment options to while away the halcyon days.
If you having a sporting bent, the 750ha resort boasts the renowned 18-hole Wild Coast Sun Country Club. A regular feature on the South African PGA circuit, you'll need to be careful not to let the magnificent ocean views distract you from the par-70 challenge. And then there's the Wild Waves Water Park which, with its thrilling slides and rides, is a boon for any adrenaline junkie. All guests enjoy complimentary access to this popular attraction, so there won't be any water damage to your wallet.
There truly is something for everyone at the Wild Coast Sun. You can enjoy some quality family time at Epic Cinemas or the Magic Company arcade, or romance your special someone with a picnic and horseriding on the beach. De-stress with a treatment at the Mangwanani Day Spa or up the ante with the wide selection of tables and slots at Wild Coast Sun's fabled casino, where many fortunes have been made over the years.
With so much to offer in a truly beautiful location in Port Edward in the Eastern Cape, it's little wonder that the Wild Coast Sun has been driving guests wild over its storied history. Don't hold back – make a trip to the Wild side part of your public holiday plan this year.