12 Oct 2014 | By Sun International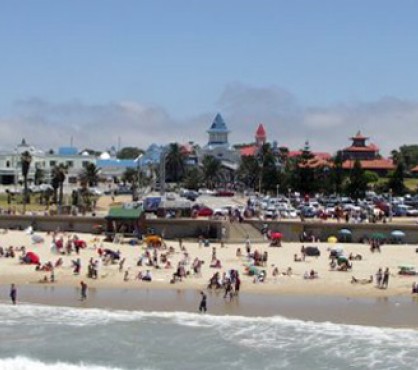 Port Elizabeth: Beaches & Sunshine
Staying at The Boardwalk in Port Elizabeth means you'll be treated to sophisticated accommodation and five star spa treatments at the Africology Spa. But, stepping out of your suite at The Boardwalk, you'll be greeted by azure oceans and solid sunshine.
Often referred to as the Watersports capital of South Africa, Port Elizabeth's reputation as a friendly city precedes its other well-known characteristic. Its "Windy City" atmosphere makes it a top-notch spot for sailing, windsurfing, kiteboarding and surfing. With warm Indian Ocean waters to play in, and more than 40 kilometres of pristine beaches on which to sun themselves, tourists flock to Port Elizabeth for fun and frolicking.
Perhaps the most popular beach, Hobie Beach is one of the region's many beaches that have been granted Blue Flag status. A popular spot for water sports fanatics, Hobie Beach hosts a number of events throughout the year, including the annual Splash Festival and the World Boardsailing Championships. The Shark Rock pier at Hobie Beach is also the perfect vantage point for people who want to watch colourful sailboats and windsurfers in the sunshine.
King's Beach is another Blue Flag beach in Port Elizabeth, offering visitors a range of aquatic fun, including supertubes and large spaces for family picnics. Humewood and Well's Estate Beaches in Port Elizabeth have also been given the Blue Flag seal of approval, making Port Elizabeth home to many of South Africa's very best beaches.
And if going underwater rather than playing on the water sounds like fun, Scuba Diving and snorkeling fans won't be disappointed. Beautiful reefs, colourful corals and enchanting shipwrecks can be discovered in the ocean, along with spectacular fish and even the occasional sea anemone.
Because it represents and houses so much of South Africa's biological diversity, Nelson Mandela Bay is known as the 5 Biome City. It is a meeting point for five of South Africa's seven biomes, namely the Thicket, Grassland, Nama-Karoo, Fynbos Forest. With such diversity of flora and landscape, Nelson Mandela Bay is a playground with purpose.