Lifestyle | 22 Sep 2014 | By Sun International
Indulge in a high tea experience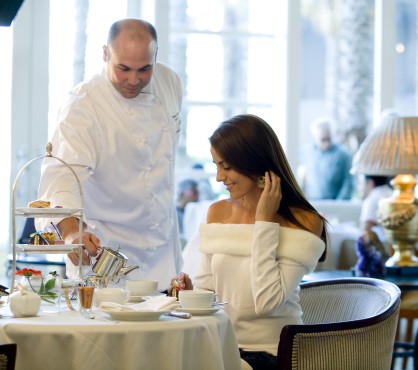 Sipping on sophistication at The Table Bay's High Tea - A luxurious indulgence | Photo by Sun International
Take your taste buds on a high tea adventure.
The most popular beverage in the world, second only to water, is tea. Drinking tea was not always widespread: the first recorded tea-drinkers were the Chinese in the 10th century. Charmed by the medicinal properties of tea, Laozi, an ancient Chinese philosopher, claimed tea to be an essential ingredient in the elixir of life. In the 16th century, the Portuguese exploration of the Far East saw the trade of tea and its enjoyment spread to corners of the world. By the 19th century, tea drinking in Britain was no longer exclusive to the upper echelons of society; people across all social classes took to the habit of enjoying a daily cuppa.
Did you know?
Although most people enjoy classic black tea, there are three other traditional forms of tea: white, oolong, and green tea.
The colonial tradition of High Tea elevated the daily ritual of tea drinking above the boring and routine. It's believed it was first introduced by Anna, the Duchess of Bedford, as a solution to her "hunger spells" before dinner. Traditional High Tea consists of dainty sandwiches, scones with clotted cream and jam, sweet pastries and, of course, tea.
Sun International's Sunlux Collection is an awe-inspiring celebration of African luxury. A beautifully curated golden triangle of five-star hotels with Cape Town's iconic Table Bay Hotel, Port Edward's Wild Coast Sun, and Gqeberha's (formerly Port Elizabeth) Boardwalk.
Some etiquette tips before you embark on your High Tea adventure:
Cream before jam when it comes to scones, and tea before milk or lemon (never both) when preparing your cup.
Don't place your napkin on the table unless you are ready to end your tea session. If you need to leave briefly, place your napkin on your chair.
Sip and savor while taking in breathtaking views with High Tea at The Table Bay
Although it is served to perfection daily, High Tea at the Table Bay Hotel makes every day feel like a special occasion. Take your seat in the tranquil Table Bay Hotel Lounge and prepare your tastebuds for a scrumptious journey to a bygone era where tea without scones was considered as ridiculous as a meal without a fork.
With stunning views of Table Mountain, the V&A Waterfront, and the architectural charm of the Cape Town CBD. The Lounge is the perfect setting for a decadent afternoon of indulgence. With so many sensory thrills to enjoy, it is only natural if you find yourself in a celebratory mood. If you would like a naughty accompaniment to your tea, remember that there is a selection of award-winning sparkling wines and champagnes available.
Chef's Tip: Overseas visitors must try the moreish malva pudding, a classic South African dessert perfectly complimented by another South African delight, rooibos tea.
To experience Cape Town's best High Tea experience, contact the Table Bay Hotel at +27 21 406 5988.
Elevate your senses with a seaside High Tea at Wild Coast Sun
The Wild Coast Sun offers many adventures, and High Tea is on its list of memorable experiences. When the afternoon settles in by one, take a trip to the Lagoon Bar in your best casual clothes. 
The Lagoon Bar offers a more relaxed High Tea experience with its azure and fiery coral décor that will entice you to kick back as you enjoy the sound of the tides rolling onto the beach and savour the Indian Ocean sunset and more delights await you: from a variety of tea, pastries, cakes, sandwiches, and savoury nibbles that complement the tropical atmosphere. 
To book your tropical High Tea experience at the Wild Coast Sun, call +27 39 305 4713.
Savor the taste of elegance at Boardwalk
The Boardwalk is one of the most sought-after business and holiday destinations. It boasts brilliant classical architecture and a stunning beachfront. A combination that perhaps influenced its High Tea offerings. 
Blending business and pleasure is a task, especially when taste is concerned. The Lobby Lounge masterfully gives its colonial-style décor an air of comfort and professionalism, providing the business-minded person with the ideal workspace. You will find yourself elevating your work ethic while their dedicated staff stands at the ready to keep you fed and energised for the business world.
To book the only workspace that will keep you fueled, contact the Boardwalk: +27 41 507 7777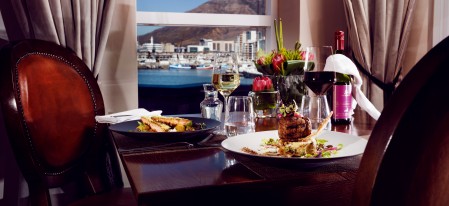 Indulge in the finest culinary experiences while taking in breathtaking views of the V&A Waterfront from The Table Bay.
Continue Reading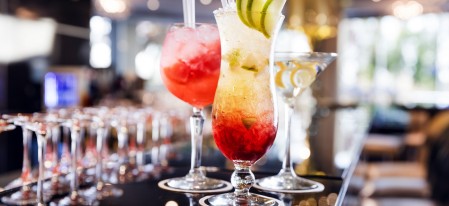 Sip your way to wellness with cocktails and learn how they boost your health.
Continue Reading