Lifestyle | 29 Sep 2014 | By Sun International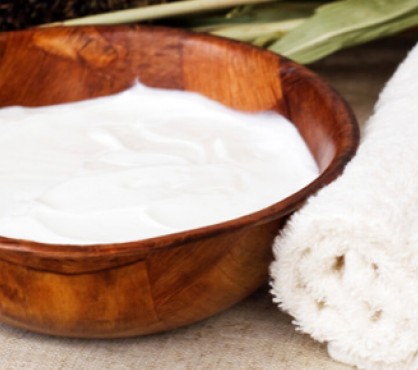 The Healing Power of Nature at Africology Spa
In Africa, magical healing ingredients are widely available across this beautiful continent. A world-renowned spa, Africology is undoubtedly the finest eco-friendly, natural and holistic spa in South Africa to harness the restorative powers of nature. Earning worldwide acclaim and rave reviews, it is the pure African ingredients as well as the outstanding service that sets Africology apart. Partnering with Sun International, Africology Spas can be found at The Maslow in Sandton and Port Elizabeth's The Boardwalk.
It issaid that Mother Nature was in a particularly generous mood when she gifted us with the healing powers of Marula oil from the fabled Marula tree, shea butter from the African shea tree and the humble African potato that grows in our dark, fragrant soil. All imbued with curious powers and rejuvenating properties, these pure natural ingredients are expertly utilised by highly-trained Africology therapists. Both Africology Spas at The Maslow and The Boardwalk offer an indulgent selection of treatments that include these magical African ingredients.
Dedicated to keeping the healing space natural and pure, Africology Spa only uses ingredients that are chemical-free, 100% natural and bio-degradable. This harmony with nature is not only beneficial to you, but also to the planet. Always thinking holistically, Africology Spa seeks to honour the sacred mind-body connection.
Did you know? Historical accounts of Egypt's Cleopatra speak of her using shea butter for cosmetic purposes. Known as "nkuto" in Ghana, this magical butter is used as an emollient during the harsh dry season in West Africa.
Highly recommended Africology treatments:
The African Potato Body Wrap
This is pure deep-tissue moisturisation, African style. Including a pure Hypoxis body wrap prepared with warm Marula oil and African potato this soothing and relaxing treatment is so gentle that it is suitable for pregnant ladies.
Did you know? Hypoxis is the proper term for the flowering plant known as the "African potato". Also known as "yellow stars" this plant is often dubbed a "miracle plant".
The Copper and Hot Stone Pedicure
Our feet are often the most neglected part of our body, carrying us on our journey around the world. We often forget to reward them for the journey they've taken us on. Described as a "luxurious African ritual" this pedicure is not a slapdash file, scrub and polish, it's packed with healing care and value for money, and includes a blissful shoulder massage and an African potato masque - so prepare to feel absolutely amazing!
Did you know? Shea butter is a wonderful treatment for skin that has been burnt or damaged. Rich in healing Vitamin E, shea butter accelerates wound healing.
Shea Aromatheraputics
Melted shea butter combined with rooibos, healing African potato and natural essential oils are applied to the skin in this soothing and hydrating massage. With the sweet scent of jasmine in the air, you'll be transported to a blissful state of being with this deep tissue massage.
African potato, famous for its healing properties and shea butter, nature's very own moisturiser, sink deep into your skin leaving you feeling refreshed, renewed and ready to face any challenge. Offering guests a 45, 60 or 90 minute massage – we strongly suggest that you choose the latter!
Did you know? Marula oil is known for its anti-aging properties and is the perfect treatment for dehydrated and dull skin.
To book a luxurious afternoon of pampering at Africology Spa, contact:
The Boardwalk Africology Spa: 041 507 9419 (Direct) boardwalk@africology-sa.com
The Maslow Africology Spa: 010 226 4688 and 011 783 3248 (Direct) themaslow@africology-sa.com