Lifestyle | 01 Mar 2015 | By Sun International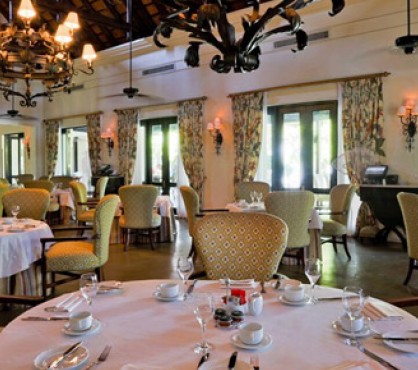 Good French Food at The Royal Livingstone Hotel in Zambia
Bringing a French flourish to the dinner menu at the Royal Livingstone Hotel on 19 March 2015, an evening of fine dining and festivities has been planned to celebrate the very best in good French food. A global occasion that encompasses events to be held on more than 5 continents,Goût de France/Good France was launched by the French government to celebrate fine French cuisine dishes.
With more than 1 000 chefs participating at restaurants, hotels and establishments in events to be held on the same date across the world, this celebration of French cuisine has a special home at the Royal Livingstone, where the team are gearing up with glee to cook an authentically French multi-course meal for  guests.
Take a look at this video from the French Ministry for Foreign Affairs and International Development for an inside look at how the Goût de France/Good France  programme plans to put French cuisine on plates across the globe.  
A peek at the planned menu for the Royal Livingstone Hotel tells us that both hot and cold starters will launch guests on their gastronomic journey, with mains of beef fillet and crayfish bisque bringing a French flair to the table. The flavourful French taste journey will finish off with a selection of cheeses and delectable desserts.
Known for its afternoon high teas and indulgent dinners, it's no surprise that the Royal Livingstone Dining Room is participating in this international event. As a fine dining a-la-carte restaurant that caters for the most particular of palates, the Royal Livingstone Dining Room is the ultimate destination for fans of fine French food on 19 March.
With Anuj Ovaleker recently appointed as Chef Du Cuisine at the Royal Livingstone Hotel and newly minted pastry chef Nathaniel Collins having joined the team, the hotel intends to capitalise on this new energy in the kitchen to serve up an unforgettable dinner.  
French flavours are not only found in the kitchen
The newly appointed General Manager at Sun International Zambia is French by birth. With a deep-seated passion for Africa, Emmanuelle Moneger joined the team in early 2015 and will be keeping a close watch as her country of birth is celebrated in style.
Insiders say that the Goût de France/Good France dinner will be a double celebration, as it falls on the same date as Dr David Livingstone's birthday, the intrepid explorer after whom this top Zambian hotel is named.