10 Sep 2014 | By Sun International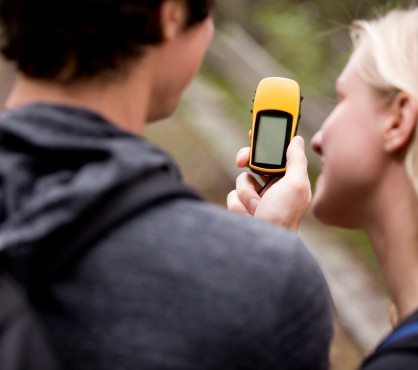 Geocaching: Modern Day Treasure Hunting
"Not all who wander are lost" J.R.R. Tolkien
Remember the endless summer afternoons spent playing pirates on the hunt for treasure? Remember your hand-drawn maps and boundless curiosity? Ignite your childlike spirit of adventure; take to the road with nothing but your trusty smartphone and that same enthusiasm for exploration.
What is geocaching?
A fun-filled throwback to your days of adventure and exploration, geocaching is the real-world, modern-day treasure hunting game that you always dreamed of as a child – but only better. Made possible with the use of a Global Positioning System (GPS) device or cellphone, geocaching is the all-year, all-day and all-over-the-world treasure hunt that is open to anyone with a GPS-enabled device or cellphone.
Increasingly popular among families and friends in South Africa, geocaching is a healthy and life-affirming hobby that lifts your spirits and your heart rate! Taking place in the great outdoors, geocaching is a great way to discover your own backyard. In South Africa, some of the prized geocaching locations include: Table Mountain, Robben Island, Sun International's Sun City Resort and the Cullinan Diamond Mine.
Adventurer's tip: When searching for the unique geocache hidden in Sun City, why not make a holiday out of it with Sun City's amazing hotels and accommodation. Or better yet, go all the way and embark on on a geocaching road trip ending in Cape Town at the magnificent 5-star The Table Bay Hotel.
Did you know? There are over 9 000 geocaches hidden around South Africa and over 1 500 teams of geocachers (the folks doing the hiding and seeking) across the country.
For more information on SA geocaching see here.
How it all started
Originally started in 2000 in Oregon, this treasure-hunting hobby was born as a result of the removal of Selective Availability from the GPS resulting in improved accuracy. The very first treasure or geocache was an inconspicuous black plastic bucket containing videos, software, money, books, food and a slingshot. Today the cache can be just about anything, from a kitsch key-ring to knick-knacks to a scrolled note. The real prize in geocaching is the journey itself.
10 steps to get in on the geocaching fun
Excited? You should be! Here are 10 steps to get started:
Firstly, you need a GPS device or a GPS-enabled phone.
Once you've got your chosen GPS receiver, download the geocache app and sign up with the geocache listing site.
Use the nifty search feature on the geocache website and find a cache near you. Or throw caution to the wind and set your sight a bit further afield, with a full tank of petrol and a can-do attitude, there's a sense of adventure in the air! Just remember to check the difficulty level first; a good explorer is a prepared one!

Kick it up a gear! For geocaching adventures further afield, guests of Sun International's premium Zambian property, the 5-star The Royal Livingstone Hotel, should check out the following fun-filled geocaching locations in Zambia.
Before you embark on your journey remember to pack a small item for trading at the cache. There is often a cache theme so use your imagination and flex your creative skills.
Here's the fun part: find the loot! But first, remember how you found it. It is your job to replace it in exactly the same way that you found it.
When trading the cache, the rule is to only replace the item with something of equal or greater value. This keeps the game fair and honors all geocachers whether they're the fifth to the loot or the fiftieth. That being said, you don't have to make a trade, but you can help replenish a poorly filled cache by leaving your spoils and taking nothing.
Here's the part where you get to leave your "flag in the sand" if you will. Within the cache there will be a logbook for you to leave your mark. Proudly sign your username and include the date – you're making geocache history!
Seal the cache up and return it to its hiding place in exactly the same way that you found it.
Once you've returned home, log your visit on the geocache website.
Celebrate your adventurous spirit and repeat!
Get with the lingo: Inspired by Harry Potter, non-geocachers are notoriously known as "muggles". "FTF" means "first to find". Example: "don't be such a muggle, let's be the FTF!"
For more information, check this out: Geocaching 101.