Lifestyle | 13 Oct 2014 | By Sun International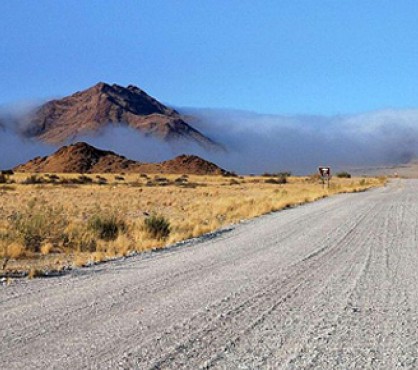 As Namibia's cultural, political and economic hub, Windhoek is a metropolitan city that's managed to retain its spirit of heritage. While many of the guests at the Kalahari Sands are here on business, that doesn't mean the hotel is not suited for play. With a bustling casino at its centre, the Kalahari Sands is also a popular wedding and conference venue.
If it's adventure you're after, you'll find it just beyond the hotel, where Namibia's cities become desert, and the sands of the Namib offer adrenaline junkies tons of fun under an African sun. Newcomers to the sport of sandboarding can take to the dunes lying down on a customised Swakopmund board; while more experienced sandboarders can strap a board to their feet and enjoy a smooth yet speedy trip down the dunes.
But that's not the only way to explore the Namib Desert. A number of tour operators coordinate trail adventures across the sands, letting visitors explore the Namib on horseback. These guided tours give guests a great vantage point from which to survey the spectacular, remote and wild desert landscapes.
A wide range of hiking and walking trails can take both experienced and novice adventure seekers on fantastic journeys of discovery across the dunes and through the wild lands of Namibia. Both guided and unguided day hikes and longer trails that can take up to a week to complete can be arranged through local tour operators or through the front desk at the Kalahari Sands.
While nature lovers will love Namibia, history fans will also love Windhoek. The National Museum of Namibia comprises two primary display centres - the Owela Museum and the Alte Feste Museum. The Owela Museum showcases elements of the country's natural history and the traditional cultural practices of Namibian people. The Alte Feste Museum, on the other hand, highlights Namibia's more recent history, including the country's somewhat perilous journey towards independence, which was finally proclaimed in 1990.
After an action-packed day on the dunes or an afternoon of exploring, you'll retreat to the quiet of your plush accommodation at the Kalahari Sands, as the sounds of the bustling city of Windhoek become a lullaby to welcome the evening.