10 Jul 2013 | By Jane Warbuton for Sun International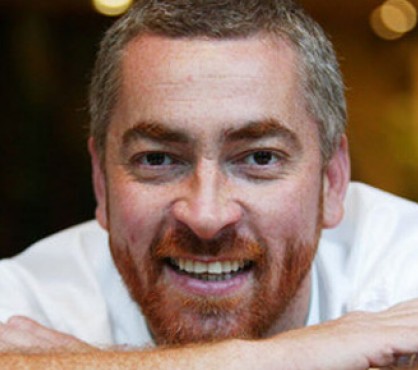 Brazilian Chef Alex Atala at The Design Indaba in Cape Town
Alex Atala, described as one of the most interesting men in the world by David Chang, opened his talk at Design Indaba with the statement that to be creative one needs to surprise. For me, he proved to be the biggest surprise of all.
My first impression of Alex Atala was way off the mark. A stocky, silver bearded Amazonian with muscular arms covered in ink. His thick Portuguese accent and broken English added to the illusion of rough-neck. It took about 2 minutes for me to fall in love.
In 1999, he opened his first restaurant, D.O.M. in Sao Paulo. D.O.M. has consistently been listed in UK magazine Restaurant's annual list of the World's 50 Best Restaurants and is presently fourth on the 2012 list. Atala has won numerous awards including Chef of the Year and Best Contemporary Cuisine by Veja Sao Paulo and Chef of the Year and 3 Stars on Guia 4Rodas. But, accolades aside, he has created exceptional gastronomic experiences using local ingredients that celebrate the flavours, colours, textures and even sounds of Brazil.
Atala's obvious passion, creativity and sincere love of Brazil is a tangible thing. He believes that the best way to be global is to be local and that you can know an entire culture in three flavours. For instance, ginger, lemon grass and seaweed are the cultural interpretation of Japan. For Atala, acai berries, pupunha and cupuacu are the very essence of Brazil.
His talk was interspersed with a video which vividly captured his amazing ability. Each dish is a work of art. His use of perfumed flowers, unusual ingredients, like Jambu, which has been described by The Wall Street Journal as LSD for the tongue, and even crunchy ants, pepper the D.O.M menu. For me, by far the most intriguing ingredient has to be Atala's carbonated herbs which symbolise and impart the 'flavour and fragrance' of the burning Amazon rainforest. He takes these miniature blackened herbs and painstakingly places them on a white plate – his canvas – with tweezers. Atala uses tweezers to garnish his plates as the plants are too delicate for his mannishly thick fingers.
"Put all your pre-conceptions aside," said Atala, "It's not something that hasn't been done before. It's something you do that surprises you. Something you know, that you don't know you know."
He also uses the entire animal as a sign of respect for the creature and treats the Amazon as his larder. "A chef needs to focus on creativity, sustainability and efficiency."
His cuisine speaks to both old and modern techniques. To describe him as impressive is a blatant understatement!