Lifestyle | 14 May 2015 | By Sun International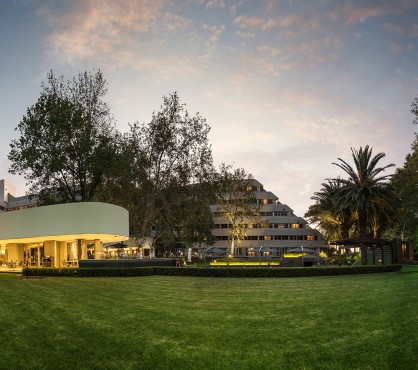 Interview with CEO Sleepout Participant Graeme Stephens
Q&A with Sun International CEO Graeme Stephens
The CEO Sleepout South Africa takes place on 18 June 2015 in Gwen Lane in Sandton. Part of a global initiative to raise money for charity, we chat to Graeme Stephens, Sun International CEO and CEO Sleepout participant, to find out what prompted Sun International to get involved and whether he'll be sneaking to The Maslow for some hot cocoa.
It's an interesting juxtaposition: a leading hotel chain partners with CEO SleepOut, an initiative that challenges South Africa's top execs will sleep on the streets for a night to raise money for a charity. What prompted Sun International to get involved?
Graeme Stephens: The juxtaposition was what made it all the more relevant given the contrast between those who can afford to stay in luxury hotels and resorts while so many are forced to sleep on the streets. At a personal level, I can't imagine what it would be like to know that I can't afford to put a roof over my child's head.
Sun International has spent over R250m in the last three years on social development initiatives – do you have a specific focus in this area in 2015?
Graeme Stephens: Yes we do and it's education, given that this is the one thing that we know has a lasting impact and changes communities for the better. It really is the great leveler. With education, people are given an opportunity to decide what their lives should be. This translates to family and by extension, the community. Our decision to continue focusing on education is also a question of enlightened self-interest: it serves Sun International by providing us with a talent pool of educated, qualified future employees.
When was the last time that you had to sleep in less-than comfortable conditions?
Graeme Stephens: My family and I enjoy the outdoors and we go camping as often as possible, but we also have a home to come back to. Sleeping outdoors is fun when you are not forced to do so by circumstance.
What will you be taking along with you on the night of 18 June, when you spend the night on Sandton's streets?
Graeme Stephens: Very little actually. I honestly want to know for myself what being homeless is like. 
Lastly, we can't help but notice that The Maslow hotel is within walking distance from the CEO SleepOut event – will exec chef Jason Millar be sneaking you cups of hot cocoa on the night?
Graeme Stephens: He might want to, but I have asked everyone not to. We are asking other CEOs to give up their home comforts so we'll be walking the talk!