People | 29 Oct 2014 | By Sun International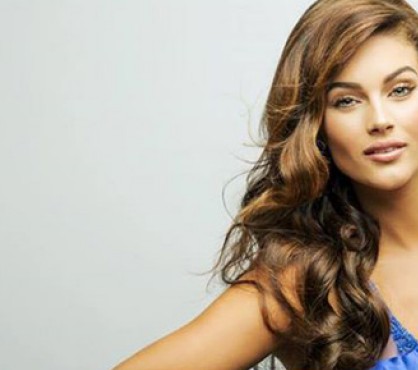 Catching Up with Miss South Africa before she jets off to Miss World
Rolene Strauss has devoted her energies throughout her Miss South Africa 2014 reign towards charitable causes and community development opportunities. The next thing she has to look forward to is representing South Africa at the Miss World Pageant which will be held in London on Sunday 14 December 2014.
We caught up with Rolene to talk pageants, plans for the future and outfits.
Q: What has been your very best moment of your reign as Miss SA?
A: This is such a difficult question as exciting things happen every single day! I've had the privilege of travelling to Switzerland for a week and my Miss World pageant journey will probably be a major highlight too! But aside from the major events I've attended and all the travelling I've done, I've realised how the smallest things like spending quality time with children during my reign, are just as special and memorable as the big things.
Q: Tell us about the programmes and charitable initiatives you've been involved in… What speaks to Miss SA's heart?
A: I decided to focus on my 3 passions during my reign as Miss South Africa 2014. Through my focus on health, I've been able to raise R25 000 for each of my 4 health-related Good Morning Angels causes and been deeply involved in a number of breast cancer awareness events. As the ambassador for Casual Day, I was moved to be able to hand over a wheelchair to a disabled child that I met at an event.
Q: And you're also involved in education and women empowerment initiatives…
A: I absolutely enjoyed being able to hand over a Varsity College bursary to a well-deserving and accomplished Grade 12 learner and also participated in handing over R50 000 to the University of the Free State's 'No Student Hungry' initiative.
I'm also Brand Ambassador for Cell C's fantastic 'Take a Girl Child to Work Day' programme and have been very honoured to speak at a number of women empowerment events. Also, as Brand Ambassador for the Procter and Gamble 'Always Keeping Girls in School' programme, I attended a Procter and Gamble/Cell C event on 23 October, handing over R50 000 for feminine hygiene products and hygiene education programmes.
Q: What are your plans for 2015?
A: I am leaving for Miss World on 19 November and that will pretty much determine what my 2015 looks like. If I win Miss World, I will stay in London for the duration of my reign. Otherwise, I will come home and hand over the Miss South Africa crown in March and continue with my medical studies.
Q: Just before you jet off to the Miss World Pageant, how many outfits will you be taking with you?
A: Because I will be in London for almost a month, I'll need to pack quite a bit! I am still busy putting outfits together but will probably have approximately 70 pieces, including the important garments like a final gown, opening ceremony gown, national costume and interview outfit.
Q: Lastly, what are you most looking forward to during your trip?
A: I'm looking forward to walking out on to that international stage and representing my country with pride. I am also looking forward to meeting women from all over the world, making memories and travelling to London, as I have not yet travelled to the city!
We wish Rolene all the best as she takes to the Miss World stage!
For the latest Miss South Africa news, and to follow Rolene's Miss World journey, find her on Facebook and Twitter:
http://www.twitter.com/Official_MissSA
http://www.facebook.com/MsSouthAfrica