19 Dec 2014 | By Sun International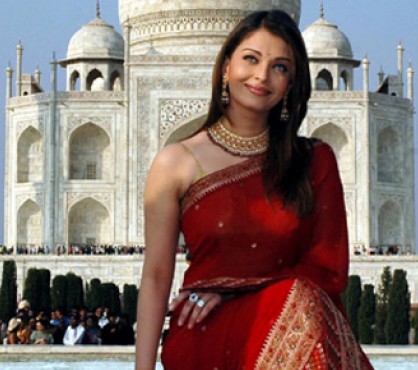 Aishwarya Rai Marks the 20th Anniversary of her Miss World Win at Sun City
Those magnetic eyes, the masses of dark, shiny hair… her face is instantly recognisable, and it's no wonder that Bollywood queen and international model Aishwarya Rai is often called 'the most beautiful woman in the world'. She's also one half of an Indian cinema power couple, married to actor and producer Abhishek Bachchan, and a Goodwill Ambassador for the United Nations.
That Aishwarya won the title of Miss World in 1994, an event that was held at Sun International's Sun City, is a fact that could easily become lost amongst her many accolades. (She was literally the most beautiful woman in the world for that year.) It's not lost on Aishwarya though, and she clearly treasures the memory of her crowning.
Did you know? After the United Kingdom, South Africa has hosted the most Miss World contests. 5 of these were staged at Sun City, in the years 1992, 1993, 1994, 1995 and 2001.
20 years of Beauty with a Purpose
The year was 1994 that Miss India Aishwarya Rai, who was an architecture student at the time, beat out 86 other global beauties to win the Miss World crown. It was a sumptuous crowning ceremony staged at Sun City, South Africa and Aishwarya rocketed into the international limelight afterwards and her career as an actress took off after her reign.
Interesting: the first runner-up in the Miss World 1994 pageant was Miss South Africa 1994 – Basetsana Makgalemele (now Basetsana Kumalo).
It has been 20 years since Aishwarya was crowned, and many see her as the most successful Miss World ever. Aishwarya herself is grateful, and in November 2014 (the same month that she won her title 2 decades ago) announced that to mark the occasion she was sponsoring the surgeries of 100 children with clefts through The Smile Train charity.
This is a fitting legacy of her 'Beauty with a Purpose' projects she took part in as part of her Miss World duties. The organisers of the pageant thought so too, and invited her back to the stage of the 2014 Miss World contest held in London, where they commended her on her charitable work over the last 20 years.
Miss South Africa Rolene Strauss went on to win the title of Miss World 2014.
Fun fact: Miss World is one of the 'Big Four' international beauty pageants. The others are Miss Universe, Miss Earth and Miss International.