Latest News | 09 Dec 2020 | By Sun International
The Maslow finds a new rhythm as guests return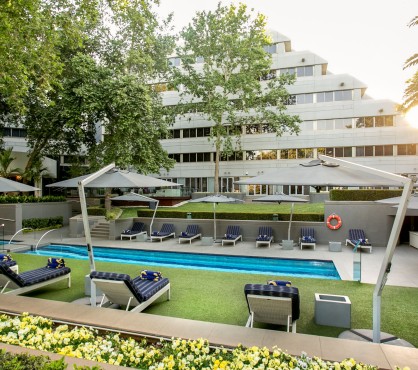 The Maslow re-opened its doors in October after being closed for six months during the COVID-19 pandemic. General Manager Herman Swart says it's business as "unusual" in the new normal, as the Sandton hotel works its way back to being the district's premier business hotel.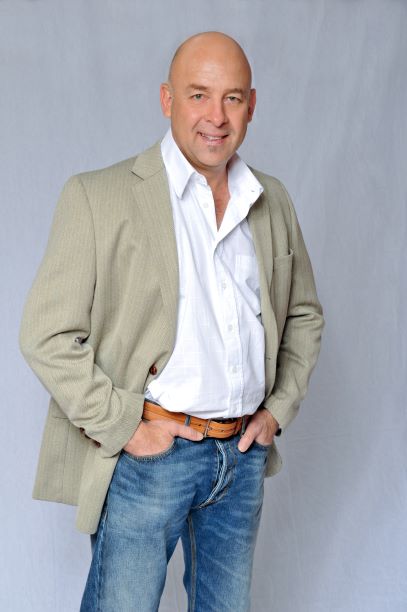 The Maslow Sandton General Manager Herman Swart
"As our hotel is heavily dependent on corporate business, international travellers, tour groups, and airline crews, our revenues since reopening in October are just under one-third of what they were for the same period last year. This is about the average for most hotels in the area," said Swart who has been with Sun International since 1989.
But it's not all doom and gloom, as the hotel has seen an increase in locals enjoying weekend meals at the Lacuna Bistro and spending time at the pool in the tranquil gardens. Stay-cations seem to be the trend.
"After 30 years in hotel and gaming operations, it is now very difficult to understand trends and predict the longevity of client behaviour, such as this upswing in local leisure business.
"We are now hosting many smaller functions, like baby showers and birthday parties. The larger events hosting up to 250 people are few and far between. We have, however, seen that enquiries about conferencing are starting to pick up," explains Swart.
Swart went in to his office at The Maslow daily during lockdown to keep up his routine and keep an eye on the property. "The rest of the time, I was reading or watching YouTube videos on surviving natural disasters," he jokes. During the lockdown, he was asked to take Sun Carousel back under his wing and complete the shutdown and mothballing of the property. Once a tenant was found, the building had to be prepared for the lease.
"The most difficult part about lockdown for me was the loss of face-to-face contact with our guests and staff. Our business is about people. My high point was deciding to open again," said Swart.
One of the lessons learnt was that it "takes longer to open a hotel than to close one". "A closed property deteriorates so quickly. Dirt, dust, leaves, long grass, pests… Rooms also had to be sanitised completely. It took about three weeks to be ready to open our doors."
When he heard The Maslow was to re-open, he was apprehensive. "We limited our staff complement due to extremely low levels of business, but also to minimise the risk of infection. I wasn't sure if we would be able to deliver, especially since staff had been on a six-month break and were out of practice." However, Swart was pleasantly surprised at the willingness to return and get stuck into work.
Once the pandemic is over, some of the measures that have worked well will remain standard practice. "We will keep the pre-packaged food items in our breakfast buffet, as these have proven to work well for our customers who are often more inclined to grab 'n go." Washable covers for the TV remote controls and coffee station trays in rooms will also remain a feature.
Swart said he was hoping for a busy December, due to the upshift in local leisure.
"We aren't going to see significant international travel until June 2021. That is, of course, if we don't hit another wave of infections that will necessitate further restrictions."
When he finally gets to travel again, Swart (and his dog) will visit his farm in the Outeniqua Mountains outside Mossel Bay. "I am also looking forward to going to Qatar to meet my grandson, who was born during lockdown."
COVID-19 measures at The Maslow