Latest News | 06 Jul 2020 | By Sun International
GrandWest pays out R1 million jackpot after reopening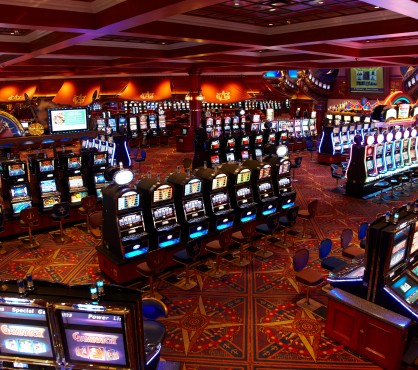 COVID-19 protocols in place at GrandWest Casino in Cape Town.
A woman has told the Sunday Times how she won R1 million at GrandWest Casino on 1 July, a day after the casino reopened. 
The health executive, who wanted to remain anonymous, told the paper she decided to visit the casino after getting a desperate phone call from a friend who needed a loan. Ninety minutes later, she had won R1 million.  
"I have had to take quite a big salary cut, so I didn't really have the means to help [my friend], but I ended up being in the right place," she  said. 
The Durbanville woman said she had been hoping for four symbols with her last spin, which would have paid out R200 000 – matching her previous win. 
"But I got five! I couldn't believe it. I saw the amount, and I jumped off my chair to take a closer look at the screen. I was ecstatic."
Strict health and safety protocols
Sun International casinos began operating on 30 June under strict regulations gazetted by the Minister of Tourism. In addition to rigorous cleaning and sanitising of frequently touched surfaces and areas, physical shields have been installed between slot machines and seats at gaming tables. Maximum capacity on the casino floor has been limited to 50% and entrance is restricted to Sun MVG members for tracking and tracing purposes. 
Please see Sun International's COVID-19 protocols page for the full list of hygiene and safety measures in place at casinos. 
The R1 million-winner said she had completed a COVID-19 screening questionnaire online before arriving at GrandWest. "They have really tried to put everything in place, and no-one can fault them on the protocols," she said. 
"At GrandWest they really do wear their masks all the time. I see them disinfecting all the time.
"I did take my own little sanitising wipes with, but there was actually no need. I noticed when I got up, a lady came, and she wiped down my machine and seat. If you're in the health industry, you notice things like that."
SOURCE: Timeslive.co.za