Latest News | 03 Oct 2022 | By Sun International
Taste the Culinary Heritage of the Cape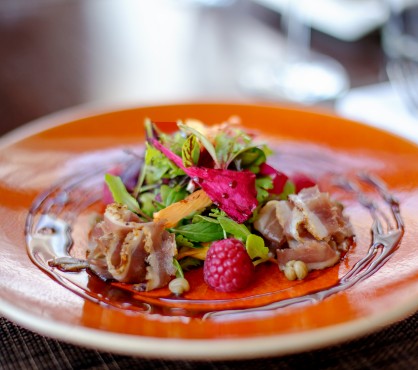 Table Bay Meal | Photo by Sun International
"The best address in Cape Town" delivers on showcasing the finest in local cuisine with its focus on sustainability.
Rooibos, mint, nutmeg, rose pelargonium, buchu, and mountain sage are just a few of the edible fynbos used to infuse various flavours into food and drinks.
Some of this fynbos vegetation finds its way into the kitchen and menus of the glitzy The Table Bay hotel, situated against the backdrop of the V&A Waterfront and the iconic Table Mountain. The natural wonder is a key part of the Cape Floral Kingdom, where over one-third of all plant species in South Africa occur, according to the South African National Biodiversity Institute.
Scrumptious and Sustainable
The Table Bay is synonymous with environmental sustainability. From hundreds of indigenous Protea flower arrangements throughout the hotel to fine cuisine. Every detail prioritises sustainability while making your experience uniquely and luxuriously South African.
Wesli Jacobs, the executive chef at The Table Bay, is at the forefront of the sustainability drive in the hotel kitchen. The idea, he says, is to "showcase the natural heritage of the region". He adds that the team is experimenting with spekboom, an indigenous semi-arid succulent that has the potential to combat carbon emissions on a large scale. Many species of fynbos are becoming endangered due to development and urban expansion. It is necessary to shine a spotlight on the fynbos' medicinal properties and critical role in the ecosystem.
The Table Bay's menu in all its iterations allows the executive chef to show off his culinary flair. With banqueting, conferencing, breakfasts, bistro, and more under their ambit, Jacobs and his team do not disappoint as they always deliver a high quality dining experience.
"We try to keep it as modern as possible, while also catering to the variety of countries represented by our customers. For instance, our salad menu for summer has Tuscan influences, ceviche and tartare, but we also use a fynbos-infused dressing for some of our salads. We keep international cuisines on our menu, which features Cuban- and Indian-inspired soups, American burgers, and Mexican dishes because of our global spectrum of customers. We'll often get requests for a Mediterranean-style breakfast with hummus, tzatziki, and tapenade, rather than the fry-up." — Wesli Jacobs
A Taste of Home
While visitors are open to trying new flavours and get a sense of local cuisines, the kitchen aims to ensure they have some connection with home.
The new summer menu launches in November 2022 and features fresh, light dishes and perennial favourites, such as; calamari, wings, and pastas favoured by Italian and Arab guests, says Jacobs.
"We offer top-quality grass-fed beef and green-listed fish and seafood, locally sourced from butcheries and fishermen with whom we've developed good relationships." — Wesli Jacobs
Proud of his heritage, Jacobs says his cooking style and philosophy take influence from the Indian and traditional African cuisines of his hometown, Durban.
"My mum used to prepare a lot of Indian food and your typical Sunday spread with roast beef and lamb. I also have a bit of French blood in my family, so there's a lot of that cuisine in my cooking. And I've been playing around with Asian food, particularly Thai and Japanese. It's a big melting pot of flavours and I'm always trying to come up with new styles and reinterpret and reinvent traditional dishes."
"I like to experiment with different flavours and see how it pans out," says Jacobs. "For me, the ingredients must always be the hero. I prefer not to overcomplicate things and let the natural, local produce speak for itself."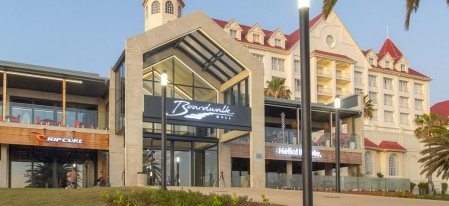 The R500 million development is a welcome addition to Gqeberha's iconic Boardwalk precinct.
Continue Reading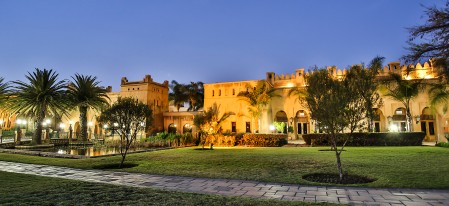 Whatever your inclination, Meropa Casino is the perfect base for you to explore the hidden pleasures of the province.
Continue Reading