Latest News | 20 Jan 2023 | By Sun International
Get into the Rabbit's winning habit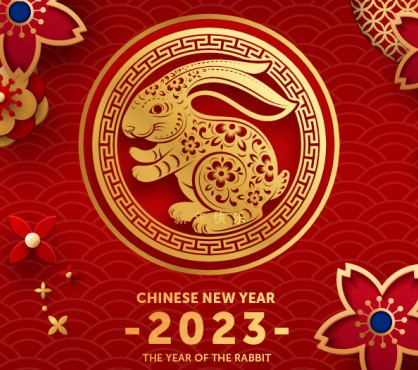 Jump into the Year of the Water Rabbit with good fortune and prosperity | Photo by Sun International
If you've been looking to court Lady Luck at the casino, there's no better time to do it than in the Chinese Year of the Rabbit.
A year of peace. A year of prosperity. A year to push your luck – in a good way! 
The fourth of the 12 Chinese zodiac creatures, the rabbit is a symbolic harbinger of tremendous luck and good fortune. 
The Year of the Rabbit comes around every 12 years and the Year of the Water Rabbit every 60, so it's best we make the most of this opportunity.
Games of chance are part of Chinese culture, and gaming is a popular pastime across the Middle Kingdom, so naturally Chinese punters are eyeing the year ahead with much excitement. But you don't need to be Chinese or a follower of astrology to need a little more peace, luck, and prosperity in your life, right?
The rabbit on the casino floor
So what does the Year of the Rabbit mean for your gaming aspirations?
Well, with the rabbit considered the luckiest of all the animals of the Chinese zodiac, punters could find an extra measure or two of good fortune coming their way at the tables and slots. Astrologers consider The Year of the Rabbit to be a rewarding one for those willing to take risks.
The rabbit is also a powerful fertility symbol. This could be the year to give birth to that long-held business concept or creative project or – taken more literally – begin a family.
As a punter, perhaps it's time to cast off your inhibitions and enter one of Sun International's prestigious nationwide tournaments. Take the title and millions in prizemoney at any Slots Royale, Black Pearl, or Black Opal (baccarat is exceedingly popular with Chinese bettors), and you can rightfully claim to be South African gaming royalty. How's that for a carrot on a stick in the Year of the Rabbit?
This is specifically the Year of the Water Rabbit. The element is significant in that it points to inner peace, trusting our instincts, and movement. This motion could refer to travel on holiday, or in the case of punters, roulette's spinning wheel of fortune, the portentous swinging arm of the slot, the deft hands of the croupier, or even the move up the leaderboard in one of Sun International's gaming promotions.
With the luck of the rabbit on our side over the next 12 months, there's reason to be optimistic about casino action and holidays in the Sun.