Golf | 15 Feb 2021 | By Sun International
Golf helps South Coast schoolkids when they hit the books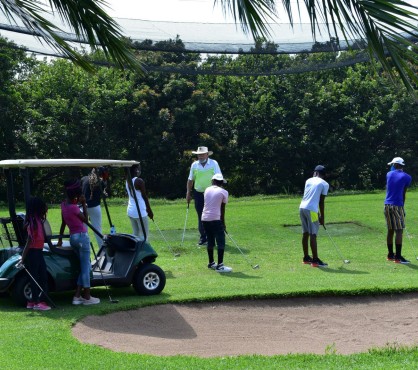 Arnold Mentz teaches golf and imparts life skills to youngsters at the Wild Coast Sun Golf Coaching Academy | Photo by Sun International
When professional golfer Arnold Mentz instructs South Coast youngsters on their swing at the Wild Coast Sun, he believes the game imparts essential life skills beyond stance, grip, and swing.
The 73-year-old former tour commissioner of the Sunshine Tour of South Africa is the teaching professional at the Wild Coast Sun Hotel and Casino Resort. Since October 2017, he has run the hotel's Golf Coaching Academy.
"Golf teaches certain values which other sports don't have," Mentz said. "Honesty, integrity, sharing, respect, perseverance and courtesy. These core values help them to become better citizens in the long run."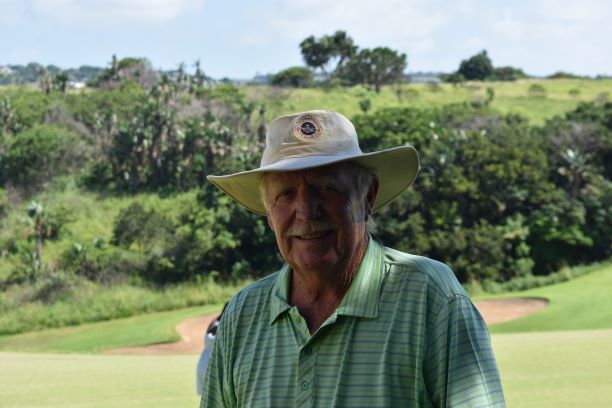 Arnold Mentz
Each week, Mentz instructs between 15 and 20 players ranging in age from eight to 18, who attend Ithuba and Vulendlala schools on the South Coast. On a Friday afternoon, they play and learn on-course rules and regulations. On Saturday mornings, you will find them on the resort's 18-hole championship golf course, Wild Coast Sun Country Club, that stretches along the stunning Wild Coast, practising putting, chipping and bunker play.
"Golf teaches certain values which other sports don't have," Mentz said. "Honesty, integrity, sharing, respect, perseverance and courtesy.
"During quiet times of the year when the course is not busy, they sometimes play an extra nine holes during the week." The closure of schools meant that the children could play more frequently while observing Covid-19 protocols such as wearing masks. The lessons are paying off. Of the children who started playing less than a year ago, four are now handicapped between 12 and 16 – down from 36. "We have girls and boys in the programme. Three of the female players, in particular, are doing very well."
The children depend on donations and hand-me-downs for clothing and equipment. However, Mentz says what is often donated is beyond usable. "The Mbizana Municipality has donated two sets of clubs, and Fred Beaver, our golfing professional, also donates regularly." The Wild Coast Sun contributes T-shirts, trousers and caps to ensure a uniform look for the junior golfers.
Any school-going child can come for lessons, but they have to be in school to participate in the Academy. "The kids I instruct are at school every day, and I am proud to say that their academic achievements have improved, some up to 40%."
Mentz is organising a tournament against another development squad from Matatiele. He is looking forward to seeing how his side shapes up.
"I only started playing golf when I was 27 and was a scratch player by the time I was 34. I was fortunate enough to be coached in the United States by David Leadbetter, a respected voice in golf instruction and personal coach to several top PGA, LPGA and European Tour players. He has also coached South African players including David Frost and Nick Price."
After realising that he enjoyed coaching, Mentz completed coaching courses and learnt about the game's psychology. After resigning from corporate in his early 40s, he was the professional at Southbroom and later Stellenbosch Golf Clubs. Running the Wild Coast Sun Golf Coaching Academy is not his first foray into teaching youngsters. He helped plan and start the South African Golf Development Board (SAGDB) and the Ernie Els Foundation. Today, the SAGDB operates around the country.
"Coaching is my passion. I'm excited to contribute to the future of South African golf by helping our youngsters get to grips with the game. I appreciate all the assistance I receive from the Wild Coast Sun," he said.