Golf | 10 Feb 2021 | By Ebrahim Moolah
Getting a grip on the greens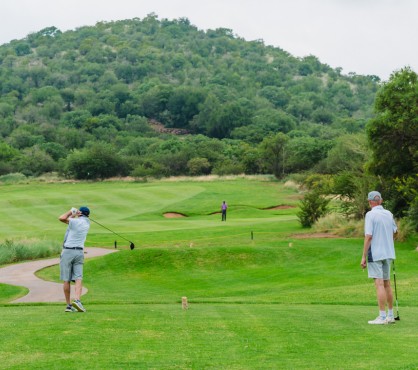 You can't simply go out and smash an under-par score as a novice golfer – golf is a storied sport that requires skill, tenacity and an understanding of the etiquette.
"One minute, you're bleeding. The next minute, you're haemorrhaging. The next minute, you're painting the Mona Lisa," said American professional golfer Mac O'Grady. For many, golf is a quasi-sport, existing on the periphery, with its eccentric fashions, curious traditions and whispered commentary. It's a game with a high barrier to entry, what with the need for a course, an extensive range of equipment, hard-to-gain skillset and the need to navigate uncertain terrain. But once you've taken the plunge, it is one that is completely absorbing in its lifelong pursuit of the perfect round. Infuriating and exhilarating in equal measure, no other sport can match the obsession of its adherents.
"Golf is game of precision, timing and finesse," explains Sun City Golf Operations Manager JC Coetzer. He is my trainer for the day as I try — for the 50th time — to bludgeon the ball into submission at the Lost City Golf Course. JC explains that the course is a suitable proposition for social and novice golfers because of its wide fairways. What I discover on my own is that "Club" is somewhat of a misnomer. These weapons of the fairways are more like rapiers and trying to force the issue usually ends in tears.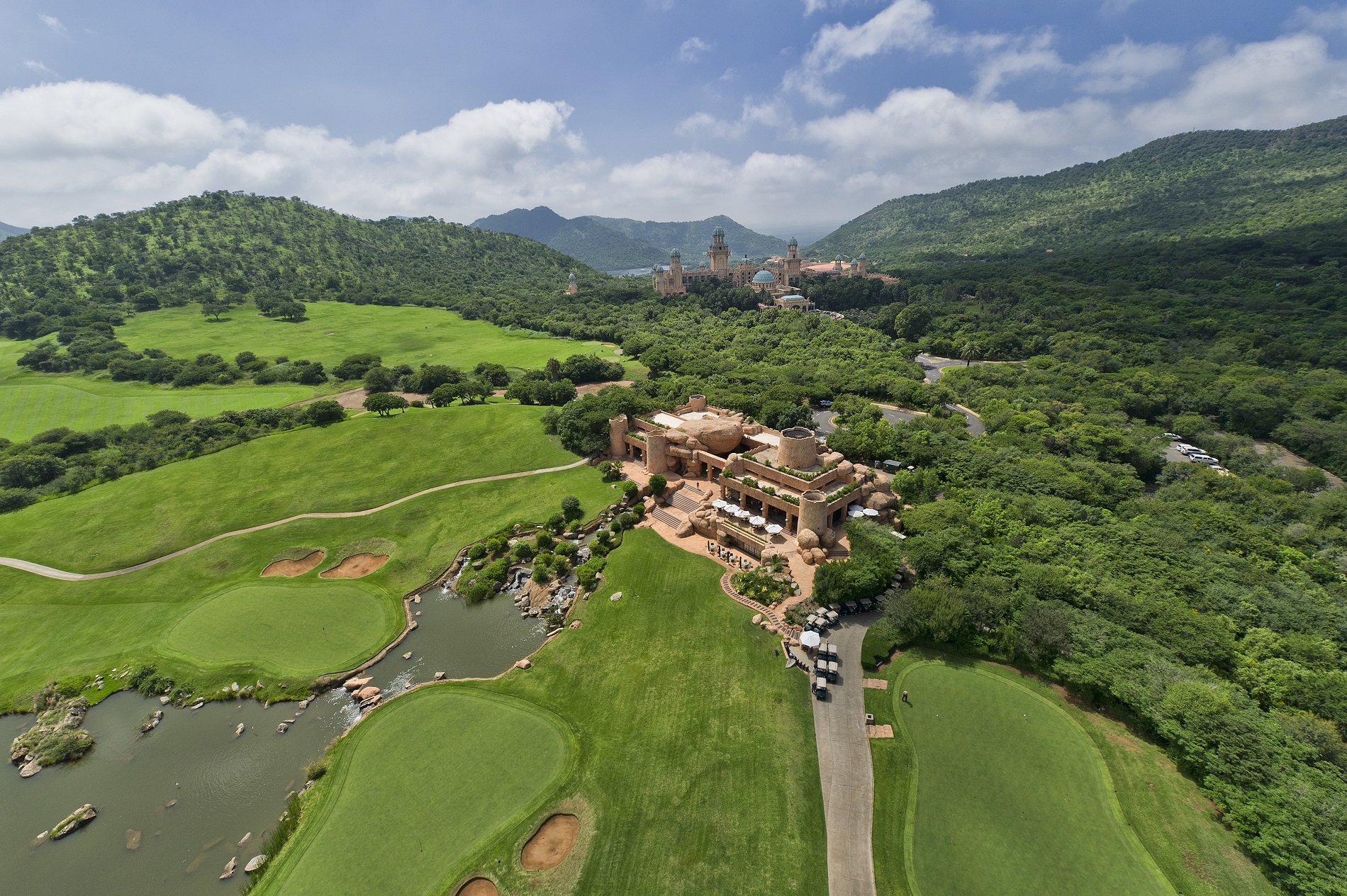 Aerial view of The Lost City Golf Course
JC, who can claim to have hit a 173m hole-in-one as a 12-year-old, recommends being able to get the ball airborne before attempting to play on a full course and at least 10 lessons before taking on the challenge of the Gary Player Golf Course. He generally provides up to four 30-minute lessons focusing on the basics, including stance, grip and swing. Still, he will also do a playing lesson, accompanying the student around the course. A hole-in-one seems very far away when all you're doing is trying to make contact and avoid the humiliation of a fresh-air shot.
While most beginners are enthralled by the prospect of long drives and focus on their hitting off the tee, JC says they would be better off paying attention to their short game. "You spend three times longer on average on the green, so it makes sense to hone your game. It's the quickest way to improve. You don't want to be spending thousands on a fancy driver while tapping up a triple-bogey on the green." Having to make the correct read and stroke, while accommodating green conditions makes putting a tad more challenging than Saturday afternoon adventure golf – it isn't surprising that even PGA pros only sink 19% of putts from 15 or more feet.
Getting into the swing
And so to the much-vaunted swing at the core of the sport. It seems simple from the outside, but producing a smooth, strong and effective swing requires consistent practice on the driving range. Your unique swing will be determined by your physique, biomechanics and mental attributes, and in my case, from watching too much WWE.
Because golf has more esoteric rules and etiquette than your average Home Affairs office, JC will also fill you in on the unspoken aspects of the game. This includes the inviolable law of staying for a drink after playing a round and making agreeable conversation. "Nobody ever concluded a business deal on a rugby field. Part of the allure of the game is its prominent social aspect," he smiles.
So, do I have the potential to enter the senior section of the Sunshine Tour in a couple of years? JC gives me a rueful smile and begins to pack away the mistreated clubs. Nevertheless, I leave convinced that completing a round of the notoriously challenging Gary Player Golf Course is a goal that virtually anyone can aspire to.
To book a lesson with JC Coetzer at the Lost City Golf Course, contact the concierge at any of the Sun City hotels. You can also call Golf Reservations on 014 557 1245 or email: jc.coetzer@suninternational.com.
Lessons start at R300 for a 40-minute session. Please wear a collared shirt and suitable shorts or trousers. If you are new to golf, clubs will be provided if you don't have your own or are new to the sport.