Entertainment | 29 Aug 2014 | By Sun International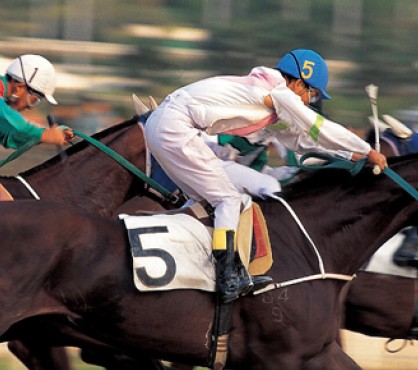 Sports Betting Made Easy and Safe with Sunbet
As online sports betting becomes more commonplace, the image of smoky gambling rooms and men in dark suits is fading away. By virtue of its format, online sports betting is conducted in a safe and secure environment. Owing to the necessary restrictions and security regulations attached to conducting financial transactions online, online betting platforms are, by nature, safe to use.
And that's why Sun International's Sunbet platform has quickly become a popular online destination for gambling and sports betting enthusiasts. Sunbet is a secure website that makes it easy for sports fans to place their bets. It takes less than two minutes to sign up to Sunbet and, once you're registered, you can safely place your first bet. (Note: Sunbet verifies your identity, age and address before allowing you to access the online sports betting facilities.)

MVG members get great Sunbet benefits
For members of Sun International's Most Valued Guest (MVG) programme, Sunbet offers even more rewards, as you can earn 1 MVG point for every R500 you wager on the Sunbet platform. For MVG members, placing bets and earning rewards for wagers is a lot easier, as you don't need to be in a casino to earn points. That means that MVG members can earn points every day of the year!
For making wagers on the move, you can also place your bets using the Sunbet mobile betting facility, using your smartphone or tablet.
Responsible online sports betting with Sunbet
Most importantly, Sunbet ensures that you, as a member, are well taken care of and supported while on the platform. The online facility offers you comprehensive help and support information, including links to the National Responsible Gambling Helpline.
As part of their commitment to responsible gambling, Sunbet also allows you to exclude yourself from using the platform, through its self-exclusion facility. If you feel that you are placing bets too often, or spending too much money, you can make use of the self-exclusion facility, which disables your account for up to one year.
Telephonic and email support is also provided to Sunbet users, as the Support desk is open 7 days a week, from 06h30 to 23h00.
Types of online sports betting
Sunbet offers you fixed odds markets for up to 21 sports per week, and also operates live or in-play betting programmes for up to 60 live events per week. The system of fixed odds betting is quite popular, as participants know how much you stand to win and are aware of the winnings odds, at the time that you place your bet.
Sun International's Sunbet lets sports-mad South Africans place bets on a wide range of sports including: rugby, golf, soccer, cricket, tennis, boxing and motor sport. Sunbet even gives South Africans the chance to place bets on NFL football games.
The platform is not limited to team or individual sports as Sunbet also enables you to place bets on horse races and a lucky numbers draw that's much like the popular game, Bingo. And, once the wagers have been placed, the game won and the celebration done, Sunbet lets you withdraw your winnings online. Sunbet's member platform enables users to completely manage your betting profiles online, as you can add or remove bank accounts and credit cards, pull statements, and view your betting history from the comfort of your home.

Sunbet makes it safe for you to sign up and get betting on your favourite sports and tournaments. See you online at Sunbet!