Entertainment | 04 Aug 2015 | By Sun International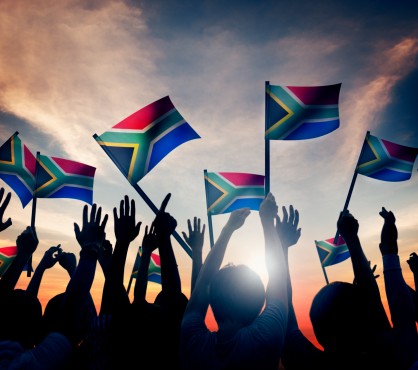 40 Things to Know About Rugby World Cup
The Rugby World Cup is taking place in Cardiff, England, from September 18 to October 31. Over the years, the tournament has delivered some glorious moments, and the 2015 Rugby World Cup promises to be the biggest and best yet. But how much do you know about the biggest rugby show on earth? Check out our handy list of Rugby World Cup statistics to impress your friends during halftime.
Whether you're a couch referee or a casual fan, here are 40 things to know about Rugby World Cup:
The Rugby World Cup by Numbers
The number of Northern Hemisphere teams to win the Rugby World Cup (England): 1
The number of Southern Hemisphere teams to win the Rugby World Cup (Australia, New Zealand, and South Africa): 3
The record number of Rugby World Cup tries scored by one player (Jonah Lomu of New Zealand): 15
The age of the youngest try scorer in Rugby World Cup history (Namibia's George North): 19
The record number of RWC appearances made by a player (England's Jason Leonard): 22
The number of total matches played in Rugby World Cup history: 281
The Winner's Log
1987: New Zealand
1991: Australia
1995: South Africa
1999: Australia
2003: England
2007: South Africa
2011: New Zealand
Impress your friends with these Rugby World Cup statistics
Eden Park in Auckland is the only stadium to date to host the Rugby World Cup final twice (in 1987 and 2011).
Three match-ups have occurred twice in the same World Cup: In 2007, Argentina defeated France in the opening match 17-12, and went on to beat them 34-10 in the third place playoff; also in 2007, South Africa beat England 36-0 in the group stages, and went on to play them in the final, winning 15-6; and in 2011, New Zealand defeated France 37-17 in the group stages, and went on to play them in the final, winning 8-7.
Johnny Wilkinson is the only player to have scored points in two Rugby World Cup finals, with 15 points in 2003 and 6 in 2007.
Two nations have reached a Rugby World Cup final having previously lost a game in that tournament (England in 1991 and 2007, and France in 2011).
Argentina and New Zealand have played the most Rugby World Cup opening matches.
Fun Rugby World Cup statistics about this year's tournament in England
In 2015, it will be the third time that England has co-hosted the Rugby World Cup.
Taking place in 13 venues across 11 cities, 10 000 volunteers are needed to make the tournament happen.
This year's Rugby World Cup is expected to reach a global television audience of over 4 billion people.
England is likely to welcome over 400 000 international fans from over 100 countries.
The potential economic impact to the United Kingdom is estimated to be £2.1 billion.
Things to Know About the Rugby World Cup Trophy
Every major sporting tournament needs a serious bit of silverware, and rugby is no exception. And, as befits a game with such history, heritage and values of fair play, the Webb Ellis Cup has its own story to tell.
The trophy is quite a bit older than the World Cup. The Rugby World Cup was first played in 1987 but the actual trophy was fashioned in 1906 and chosen in February 1987 as a suitable trophy for the World Cup to be played in New Zealand and Australia in May and June that year.
The cup is a Victorian version of an earlier cup fashioned by the gold and silversmith Paul de Lamerie in 1740.
The Cup is silver gilded in gold, 38 centimetres tall with two cast scroll handles. On one there perches the head of a satyr, on the other the head of a nymph. The terminals are a bearded mask, a lion mask and a vine.
On its face is engraved 'The International Rugby Board' and below that arches the name of the trophy: 'The Webb Ellis Cup.'
New Zealand become the first nation to win the Webb Ellis Cup when they won the 1987 Rugby World Cup. The Webb Ellis Cup has been held by four nations; New Zealand, Australia, South Africa and England.
Rugby World Cup statistics about South Africa
The Boks finished first in their pool in 2011, which was enough for automatic qualification into this year's Rugby World Cup.
South Africa is rated 2 in the world.
World Cup High: The magical post-ban triumph at home in 1995, accompanied by Nelson Mandela in a team jersey is a high point not just for South Africa but the sport itself.
World Cup Low: A disappointing 29-9 defeat to New Zealand in the 2003 quarter-finals in Melbourne.
Coach Heyneke Meyer is a former Leicester Tigers coach that took over from Peter de Villiers in 2012.
Star Quality: 23-year-old lock Eben Etzebeth can bench press 170 kilograms. Put simply, when he gets going, no one stops him.
Known as the most physically imposing and streetwise team in the world, the Boks have a no-frills, efficient approach to the game in the backs.
South Africa has not beaten Australia or New Zealand in the Rugby World Cup since we hosted the 1995 tournament.
Did you know? South Africa has the best overall win rate in Rugby World Cup history, having won 25 of 29 matches (86.2 per cent).
You can stay in the play with up-to-the-minute updates on the Boks' Twitter feed.
South Africa's 2015 Rugby World Cup Fixtures
Japan: 19 September, 16h45pm, Brighton Community Stadium
Samoa: 26 September, 16h45pm, Villa Park, Birmingham
Scotland: 3 October, 16h45pm, St. James' Park, Newcastle
United States: 7 October, 16h45pm, Olympic Stadium, London
Best Places to Watch the Rugby World Cup
What are your go-to Rugby World Cup Statistics? Tweet us and let us know!