Entertainment | 07 Oct 2015 | By Sun International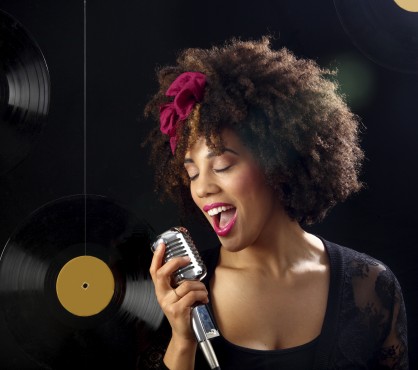 Pick Your Pop Star with SunBet: Who is Going to Win SA Idols 2015?
It's down to the Top 9 and the action is heating up: can you predict who is going to win SA Idols 2015? This popular show has managed to capture both the hearts and ears of South Africans for over ten years, as we've witnessed hundreds of wannabe pop stars sing their hearts out in the hopes of being crowned South Africa's pop Idol and scoring the coveted record deal with Universal Music. With the stakes raised for the final 9 contestants, the question on everyone's lips right now is: "Who is going to win SA Idols 2015?"
With more than 3 million votes cast to determine the final 16, Season 11 had already set a new record. Now, it's up to  Randall Abrahams, Gareth Cliff, Unathi Msengana and Somizi Mhlongo on the judging panel, along with the rest of us, to determine who will take home the goods this year. Can you predict SA idols' 2015 winner?
SA Idols Winner Predictions:
If you head on over to SunBet, you'll see that the top 3 SA Idols contenders are Loyiso Gijana, Mmatema Moremi, and Dineo Moseki. It's no surprise to see that the odds are in their favour, as their performances throughout the competition have consistently wowed the judges and made a lasting impression on the audience.
Get to Know the Top 3 Contenders and see if you can predict SA Idols 2015 Winner:
Although only 16 years old when he entered SA Idols, Loyiso Gijana impressed Somizi Mhlonho with his powerful performance of Usher's "Good Kisser" at the Sun City solo auditions. "You've got a bright future in the music business," Somizi told Loyiso after his audition. Loyiso is not only a vocal virtuoso, but has his head firmly screwed onto his shoulders too, and cites his entrepreneurial mother and grandmother as his inspirations. Even if he wins SA Idols 2015, Loyiso says he still wants to continue with his studies, particularly in the field of marketing, which he can apply in running his own career as a musician.
Another hot contender in the SA Idols winner predictions, Mmatema Moremi is a busy young lady. This Limpopo local is a linguist by trade and fluent in four languages. While words are her forte, singing is her passion. Besides working as a marketing assistant, 23-year-old Mmatema finds enough spare time to work part-time at her church as well as occasionally translating during court cases. But it's her time on SA Idols that has us captivated. Her solo performance of "Skyscraper" by Demi Lovato earned her firm favour with Somizi, and a firm spot in the SA Idols winner predictions.
Dineo Moseki, a 21-year-old bombshell from Vryburg is another sure bet. This young diva, who is originally from Tlakgameng in North West province, has literally been singing her way through life. Starting out at a young age and taking part in school and church choirs, Dineo has made a foray into SA Idols before when she entered the competition last year. She is a professional singer but Vryburg, which she calls The Capital of the Middle of Nowhere, does not have the opportunities this young talent needs to develop. Just before her audition, she said: "It¹s like I'm trapped in a tank and the only way out is go to Johannesburg, go to audition, and get that Golden Ticket." You can imagine how thrilled she was after Unathi told her ,"This is your time, Dineo," at the Group Phase audition at Sun City.
So who is going to win SA Idols 2015? Will it be Good Kisser Loyiso, Skyscraper Mmatema, or Golden Ticket Dineo? If you think you can predict the SA Idols 2015 winner, put your money where your mouth is and pick your pop idol on SunBet. Be sure to drop us a tweet and let us know your own SA Idols winner predictions!