Entertainment | 20 Oct 2015 | By Sun International
Music Tourism in South Africa is Music to Our Ears
The good news: your favourite international band is coming to South Africa! The bad news is they won't be playing anywhere near you. What do you do? Easy, round up your besties, buy concert tickets, book accommodation, and pile into a car for a road trip. This is the essence of music tourism in South Africa, which is part of a worldwide trend hitting new highs across the globe.
Music tourism – the new buzzword
Whether it's road-tripping across the country to catch your favourite band live, or crossing borders to attend a music festival, music tourism (even music tourism in South Africa) is the new buzzword in the travel and hospitality industry.
Think about it: if you're travelling to another city to watch a band play live, the likelihood is you'll be spending extra cash during your stay. Whether forking out on accommodation, food, or buying merchandise at the concert, all your spending is quietly boosting the local economy.
In the UK alone, music tourism has boosted the economy to the tune of £3.1 billion in 2014, with more than 9.5 million people attending festivals and concerts. Since 2011, there has been more than a 34% increase in the number of music tourists in the UK. 
Globally, cities with a legendary musical background are becoming major tourist destinations. Thanks to the influence of the Beatles, Liverpool, which is an otherwise non-remarkable destination, attracts thousands of tourists annually. Similarly Memphis, which is considered the home of the Memphis blues as well as Elvis Presley's Graceland, is a well-trodden music tourism destination in its own right.
Music and tourism: South Africa has it all
When it comes to music and tourism, South Africa is starting to hit all the right notes. Our music scene is thriving, thanks to the variety of music festivals happening each year, and which attract thousands of fans from all corners of the country.
Perhaps our biggest festival, Oppikoppi was voted by UK newspaper The Daily Mirror as the fourth-best music festival outside the UK, and serves as the annual highlight for bands and fans alike who don't think twice about travelling to the North West province.
The Cape Town International Jazz Festival, Splashy Fen in KZN, Rocking the Daisies, Afrikaburn, Ramfest, and Up the Creek are all festivals that add to the booming trend of music tourism in South Africa. Hand-in-hand with the festival vibes and great music, people attending the festival have the opportunity to explore all that the area has to offer, boosting tourism in the region.
Besides local bands supporting music tourism in South Africa, there's been an increase of big-name international acts flocking to our shores in recent years too, most of whom have taken the stage at one of Sun International's entertainment destinations. Carnival City has hosted legends like Joe Cocker, India Arie, Katie Melua, Foreigner and James Blunt, while GrandWest has seen One Republic, Pharrell Williams and Carly Rae Jepson rocking sold-out shows in just the last few months.
Bringing the legends to South Africa
With several incredible concerts lined up over the next few months, music tourism in South Africa is on the rise. Make sure you grab your friends, book your tickets and see some of the greatest names playing live. Here's who you can look forward to seeing on a Sun International stage soon:
Go on! Do your bit to boost music tourism in South Africa and book your tickets today to see one of these amazing acts live in concert!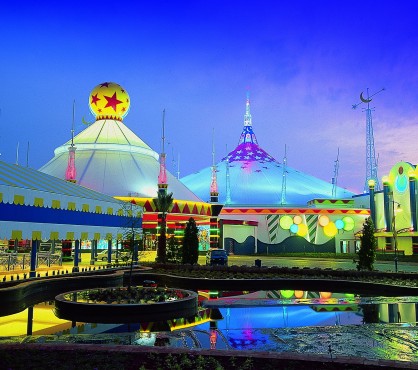 Would you travel to see Iron Maiden live at Carnival City in April? Music tourism in South Africa is rising, contributing to the local economy.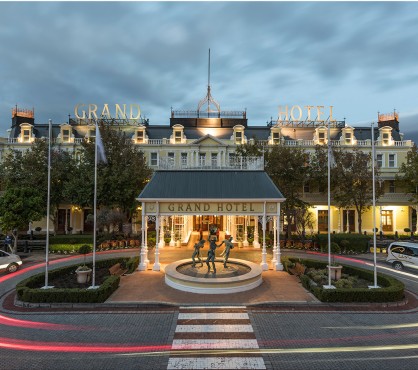 You're in for a treat! In 2016, you can look forward to Rodriguez, Roxette and Josh Groban playing live at GrandWest. Music tourism in South Africa is booming as people travel to see their favourite bands live in concert.