Entertainment | 25 Aug 2015 | By Sun International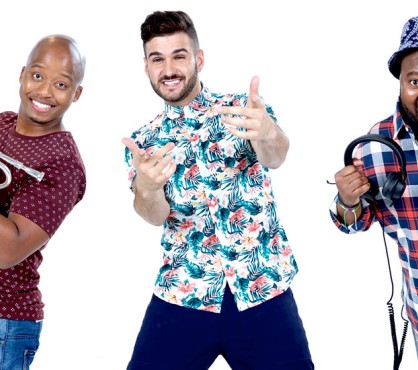 Home Sweet Home Tour – Mi Casa Concert 2015
South Africa's favourite house band is home from their successful international tour and you get to see them live at the Mi Casa concert 2015 in your city!
Chances are you've found yourself singing along or dancing to the catchy beat of Mi Casa's well known single Jika. But if you haven't heard them yet, get your tickets today for the Mi Casa concert 2015. The band's unique South African soulful house sound has hit success on the international stage with their homegrown mix of cultural influences, and you don't want to miss the chance to see them live.
Where it all started
The three future Mi Casa members performed together at a lounge in 2011, which led to the release of their album Mi Casa Music. Within six months, the album hit platinum status and the band was entrenched in its popularity with South African audiences.
In 2012, they bagged several SAMA awards for Best Dance Album, Group of the Year and Record Of The Year, so it came as no surprise when Mi Casa also opened for big-name international acts like Drake, John Legend and Kool & The Gang. Mi Casa's second album, Su Casa Mi Casa, went on to become a double-platinum seller. We can't wait to hear tracks from their latest album, Home Sweet Home, at the Mi Casa concert 2015!
Introducing the band members
Mi Casa's sound is distinctive. Falling into the genre of soulful house music which encapsulates dance, jazz, vocals and disco – with a South African flavour – the band members each bring their unique talents to the mix.
Producer, keyboardist, and DJ, Dr Duda is the shaping influence behind Mi Casa's musical style. With 15 years of experience in the industry, Dr Duda has a fresh, unique sound which has seen him producing alongside some of the best known names in the South African music scene, including DJ Fresh, Euphonik and DJ Mbuso.
Born in Algarve, Portugal, lead vocalist and song writer J' Something immigrated to the Eastern Cape before moving to Johannesburg to work as a studio manager for Soul Candi. This opened the door for him to begin working on his music which led to the inevitable meeting at the lounge with the other band members in 2011.
Trumpeter Mo-T brings a jazz influence to the group. Hailing from Alexandra, Mo-T has a special love for music which was instilled by his father, Banza Kgasoane, who is himself a talented musician. His father was a founding member and trumpeter for the indomitable South African band Mango Groove.
What's next for Mi Casa?
Having just returned to South Africa from an international tour where they performed crowd favourites such as These Streets, All the Glory and Jika in London, Portugal and Canada, Mi Casa are not about to rest on their laurels just yet. When asked about bringing their international show back home, band member Mo-T said: "South Africa is where it all started for us. We want to show our love and appreciation to the people who made us who we are by continuously buying and listening to our music."
Mi Casa will be touring South Africa as part of the Cornetto Dare to Love campaign. Catch a Mi Casa concert 2015 at a Sun International property in your city:
Mi Casa concert, Cape Town: 4 September at GrandWest
Mi Casa concert, Bloemfontein: 18 September at The Windmill Casino
Mi Casa concert, Port Elizabeth: 4 October at The Boardwalk's Festival Lawn
Mi Casa concert, Durban: 31 October at Sibaya's Krakatoa
Mi Casa concert, Johannesburg: 13 December at Carnival City's Big Top Arena
Grab your Mi Casa concert 2015 tickets here.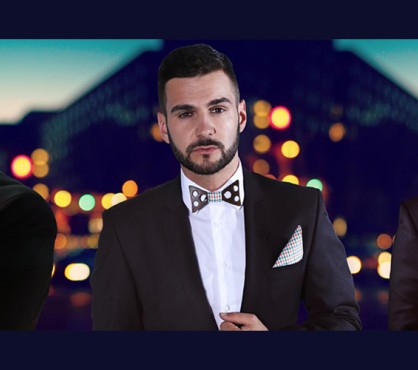 Mi Casa SA Tour
Make sure to catch Dr Duda, J' Something and Mo-T on their Mi Casa concert 2015 tour across South Africa.