Entertainment | 25 Feb 2015 | By Sun International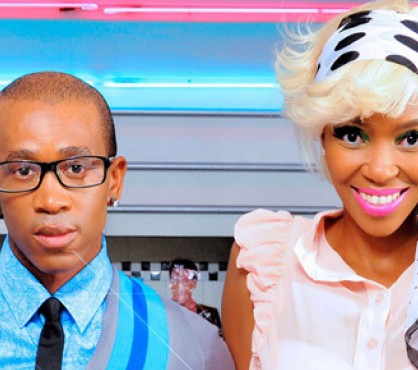 Mafikizolo Reunited Tour Comes to Morula Sun
Are you ready for the Mafikizolo Reunited Tour 2015? One of South Africa's most popular groups,Mafikizolo will be embarking on a  6 city tour hitting Tshwane, Polokwane, Cape Town, Bloemfontein, Nelson Mandela Bay and Johannesburg.
For those of you who are lucky enough to be attending the Mafikizolo live performance at Morula Casino and Hotel on the Saturday 14 March, here's your guide to the music and magic of Mafikizolo. Excited for the Mafikizolo live performance at Morula? Click here to tweet about the Mafikizolo Reunited Tour 2015.
Humble beginnings, hit albums and heartbreak
The Mafikizolo journey began at a local talent show in the 90s where the young musos bonded over their love of old-school RnB jams covering the likes of Aaliyah and Boyz II Men. In 1996 the group released their first self-titled album described as "kwaito-cum-marabi house music". However, their breakthrough album would come only three years later in 1999 with the smash hit "Gatecrashers" featuring the international dance sensation "Lotto", which was later remixed by American house legends Masters At Work.
Tip: Click here to download Mafikizolo's music from iTunes.
Drawing inspiration from musical legends such as Miriam Makeba and Hugh Masekela, their success continued into the new millennium with their style evolving to accommodate township jazz, gospel and Afro-pop.
Then a near-fatal car accident in 2001 prompted the release of the highly praised album "Sibongile" meaning "thank you" in isiZulu. This album confirmed the dynamic group's legendary status with the hit single "Ndihamba Nawe" named one of the most popular African songs of the 21st century.
Click here to learn the lyrics to "Ndihamba Nawe".
In 2004, the group experienced the tragic loss of member Tebogo Benedict Madingoane. This unexpected news shocked the South African music industry, fans and especially the group. However, after mourning the death of their friend and partner, the duo decided to keep their name alive despite their loss.
Since 2003 the group has toured the globe and released 3 multi-platinum albums. The Mafikizolo Reunited Tour is a celebration of old-school and contemporary South African music and the group will take the stage along with a 16 piece band and 20 dancers. Fans we be pleased to know that proceeds from the tour will go to the Nelson Mandela Foundation. Speaking about the group's cooperation with the Nelson Mandela Foundation, member Theo Kgosinkwe said:
"Even when we travel outside the continent, we always speak about the Foundation, teaching people wherever we go how important it is to preserve the legacy of Mandela. It will not end with the concerts; I think this is the beginning and we will carry on and continue to try to preserve the legacy of uTata."
Tip: Click here to purchase tickets for the Mafikizolo Reunited Tour at Morula Casino and Hotel.