Entertainment | 25 Aug 2014 | By Sun International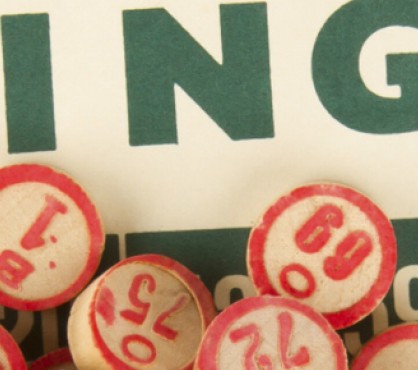 All you need to know about Bingo
A game of chance and instantly recognisable by its participants' practice of shouting out numbers, Bingo is a game that goes back centuries. A popular game in betting halls and entertainment venues, Bingo is easy to play and fun to take part in.
The modern game of Bingo is derived from an Italian Lottery game (yup, that's right. If you've ever taken a Lotto ticket, you've basically played bingo) called "Lo Giuoco del Lotto D'Italia", which dates back to 1530. The game's influence expanded to France in the late 1770s where it was called "Le Lotto" and was a popular recreational pursuit, enjoyed by wealthy members of French society. It reached American shores in the 1920s and became known as "Beano" and first played at a carnival near Atlanta in Georgia.
Renamed "Bingo" by New York toy salesman, Edwin S Lowe, the game went on to become incredibly popular in the 1930s, and was often used to raise funds for charitable or community causes. Bingo has retained its popularity and is now an essential service on almost all online betting or gambling platforms.
A physical, rather than online, game of Bingo is played using Bingo cards and a ball spinner, which contains balls printed with the numbers present on the Bingo cards. While a number of variations on the game exist, the central aspect of calling out numbers and then covering the number if it appears on a player's Bingo card remains the same.
Bingo cards most often take on the form of a 5x5 grid, where the numbers correspond to the letters of the game's name and one space on the card is left blank. During the game, the game's "Caller", draws numbers and letters from the ball spinner and announces the winning combinations to the game's participants in the room.
If Bingo game participants find that their Bingo card includes a winning combination, then they quickly cover the winning square on their card with a round token or chip. Players can also make use of a dauber if they are using disposable Bingo cards. A dauber is a type of ink stamp, which players then use to stamp the winning combinations of letters and numbers on their Bingo cards.
Participants can win their round of Bingo by filling up their card or a line of numbers on their card. Winners are calculated in terms of the game's rules and there are a number of variations that have been created for the game of Bingo. Once a game participant knows they have won, they shout out "Bingo!"
Play Bingo at Sun International
Bingo is one of Sun International's most popular activities. With regular bingo promotions being held from the Wild Coast Sun in the Eastern Cape, to the Carousel in the North West province, and the Windmill Casino in the Free State, you can enjoy a game of bingo as just about every Sun International casino, any time.
If you're keen to try your hand at bingo, but don't want to venture too far from home (or you're just feeling shy), try your hand at a game of Lucky Numbers over at the Sunbet website. It's a similar concept: pick your numbers and wait to see if your ball is drawn. It takes less than 2 minutes to sign up to this safe and secure online betting platform.
Good luck, and remember to shout 'Bingo' when you line up those winning numbers. It's one of the best feelings in the world!