28 Apr 2015 | By Sun International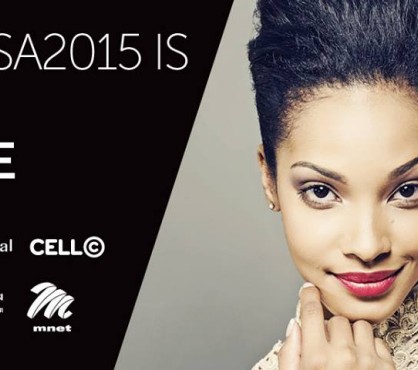 Interview with Miss South Africa 2015, Liesl Laurie
It's only been a few weeks since Liesl Laurie was crowned Miss South Africa 2015 at the Sun City Super Bowl, but the beauty from Eldorado Park has big plans for her reign. We caught up with the 24-year-old BCom graduate to get a glimpse of who Liesl is behind the crown. Spoiler alert: she's lovely.
Congratulations on winning Miss South Africa 2015! When you first entered the pageant, did you believe you could take the crown?
Liesl Laurie: I honestly entered to win the crown, so yes. I knew that I would be up against amazingly beautiful and intelligent ladies for the title, but I was confident that I was ready to be Miss South Africa.
Before Miss South Africa, had you entered any beauty contests?
Liesl Laurie: I placed as 2nd Princess and Miss Congeniality in the Crowning Miss Soweto pageant in 2010, and placed 3rd in the Miss Sundowns pageant in 2014. These experiences allowed me to prepare for Miss South Africa by helping me to understand the dynamics of a beauty pageant and the expectations of a reigning queen.
What was the first thought that crossed your mind when you woke up after winning Miss South Africa?
Liesl Laurie: At first I wondered if it had really happened, but when my mom told me that hair and make-up would be in my room in 15 minutes, I realised that it wasn't a dream.
In your acceptance speech, you mentioned that you look forward to travelling the country. Where in South Africa are you most excited to visit?
Liesl Laurie: I love Cape Town and can't wait to visit Table Mountain again. I was 14 when I last visited the mountain.
Your mentor was Tatum Keshwar Miss South Africa 2008. What was the best advice she gave you?
Liesl Laurie: Tatum told me to stay true to myself. She said that the judges, and South Africa, would then see me as a genuine lady, and fall in love with me.
As Miss South Africa, many young women look up to you. Who was your role model when you were growing up?
Liesl Laurie: I looked up to my grandmother, whose selflessness and perseverance have taught me to have faith, and to believe in what I want for myself no matter what.
As viewers watching the pageant, all we see is the glitz and glamour. What's it really like behind the scenes?
Liesl Laurie: We were a close-knit group and did pretty much everything together. There were many fun and silly moments, dancing and making music videos. Our favorite thing to do backstage was play our own version of Idols or So You Think You Can Dance.
In your acceptance speech you also said: "one can be as great as you want to be." What great things do you hope to achieve during your reign as Miss South Africa 2015?
Liesl Laurie: The greatest achievement for me would be to touch someone's life, even if it's one person that I can inspire to not give up on their dreams. I want to be a light that brightens someone's life.
How would you like your reign as Miss South Africa 2015 to be remembered?
Liesl Laurie: I want every person to see a little bit of themselves in me, and remember that if a girl from Eldorado Park had the courage to follow her dreams, they can achieve theirs too. 
Of all of the incredible prizes you took home as Miss South Africa 2015, which are you most excited about?
Liesl Laurie: My new Mercedes-Benz!
Tell us the truth, have you Googled yourself yet?
Liesl Laurie: Haha! Yes I have. I wanted to see all the photos from the pageant, so I Googled "Miss SA 2015."
Judging from the #MissSA2015 tweets, you were a clear favourite with many commenting that you looked so graceful and at ease on stage. How did you manage to remain so calm and poised?
Liesl Laurie: I went on stage to have fun and make the most of the moment. I knew it would be over quickly and I wanted to remember every part of the experience. I think that's what kept me calm on stage. I didn't overthink anything and it showed through my smile and confidence.
We have to know, do you wear your crown around the house?
Liesl Laurie: I wish! Sadly, the crown doesn't stay with me at my apartment...
For all the latest Miss South Africa 2015 news, follow Liesl Laurie on Twitter