Entertainment | 01 Feb 2021 | By Sun International
How to beat the house at Baccarat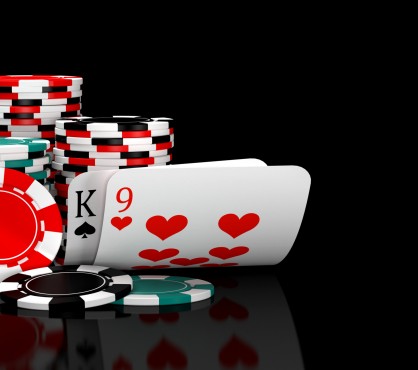 The banker may have the edge in this straight shootout between the punter and the casino, but you can still bear these tips in mind to boost your Baccarat game
First things first. Originating in France, the game is pronounced "bah-cah-rah". No rodents involved! Requiring little skill, Baccarat is actually one of the best games on the casino floor for beginners. It is also relatively easy to understand and the dealer does most of the heavy lifting.
The aim of the game is to get as close to a total value of 9 based on 2 cards drawn to both the player and the dealers. Aces, 10s and face cards hold zero value and cards 2-9 are taken at face value.
If the first 2 cards amount to more than 9, 10 is deducted from the total. The highest hand you can hold is 9 and unlike Blackjack, there is no going bust. Take a look at the type of Baccarat on offer at Sun International casinos and take these tips onboard to enhance your chances of success.
Baccarat at Sun City Resort
Don't be fixated by patterns. Think of Baccarat as more a game of luck than skill – there isn't much you can do to overturn the vagaries of fate at the table. Some players find some assurance in following patterns, but know that a hot streak can just as easily turn cold, the way a coin toss can turn up heads or tails. It's best to think of each game as a separate event.
Prepare for a sprint, not a marathon. Baccarat players aren't usually rewarded for patience as is the case at other tables. Ride a streak for as long as you can and look to make an impact in short playing sessions. The longer you stay at the table, the more likely it is that you will suffer big losses.
Be wary of the tie bet. Baccarat has very low house edges on its banker and player bets, but the third one – the tie – greatly favours the house. Think carefully before putting your chips on a tie. The payout may seem inviting, but Lady Luck really needs to be beaming at you to pull it off!
Don't get put off by the hustle and bustle. If you're at a friendly table, Baccarat can be one of the more social games at the casino. With seating and betting areas for between seven to nine players and standing room, things can get pretty busy. Nothing wrong with a bit of chit-chat, but bear in mind that other players don't have any impact on your game. It's all about you and the dealer.
Manage your bankroll. Baccarat is a tight game and given to long streaks. It can be difficult to walk away from the table when things are going awry, but this may be exactly what you need to preserve your bankroll. Take a break, watch other punters at work, or take advantage of Sun International's array of restaurants and activities. You'll feel better for it when you do return to the table.
With Baccarat having been a favourite among the French nobility since the 19th century, you'll want to play this game steeped in tradition in fine style. That means signing up for the Sun MVG loyalty programme. You'll need to be a member to play at Sun International casinos under COVID-19 regulations, and there are fantastic accommodation and food and drink discounts on offer. Better yet, move up through the tiers and you will earn a seat at the table at Sun International's exclusive Salon Privé casinos – you'll know you've truly arrived as a punter when you experience this pinnacle of gaming excellence!