Entertainment | 14 Jan 2016 | By Sun International
Interview with One of Top Female Jazz Singers in South Africa – Adelia Douw
Music makes the world go around, according to young female jazz singer, Adelia Douw. The winner of last October's Open Mic Jazz competition at GrandWest Casino in Cape Town, which shot her to the kind of recognition that sees her as the Western Cape's most promising young jazz singer, she got her jazz feet wet when she tagged along with a friend at the rehearsals of the Delft Big Band, based in the Cape Town suburb where she was raised. And the rest, as they say, is history.
Adelia Douw was just 16 when she first encountered the Delft Big Band, a project devised to keep youngsters off the dangerous streets of the suburb. She became a soloist for it shortly thereafter, earning herself the offer of a scholarship for a summer school at Boston's prestigious Berklee College of Music, arguably the world's best jazz school, in 2010. She matriculated in 2011, and took up the Berklee opportunity in 2013. Right now, the sky's her limit. She spoke to us:
Q: Your professional singing career started at the age of 16, but when did you realise singing was your life?
Adelia Douw: I always knew that I wanted to sing. It just seemed like whatever I did when I was growing up and whenever I did it involved me singing.
Q: You're a very busy lady, what is a typical day in the life of Adelia Douw like?
Adelia Douw: I wake up and start my day with some vocal warm ups. Then I get dressed up and respond to some emails.  I'll get some exercise in, have a bite to eat and build my repertoire.
Q: You look so comfortable and in touch with the audience on stage, do you have any pre-show rituals?
Adelia Douw: I always pray before I go on stage because I get very nervous. I do some meditation as well so that I can clear my mind.
Q: Your career is blossoming, what has been a highlight for you over the past year?
Adelia Douw: Highlights for 2015 was definitely being the Open Mic Jazz finalist and having the opportunity to perform for the Honourable Mr Ahmed Kathrada, veteran of the South African liberation struggle.
Q: You have an iconically beautiful voice, what fellow songstresses do you look to for inspiration?
Adelia Douw: I look up to the powerhouses of jazz such as Natalie Cole, Diane "Deedles" Schuur and Dianne Reeves, Etta James and Ella Fitzgerald.
Q: With a flourishing career comes exciting opportunities, what can your fans look forward to for 2016?
Adelia Douw: New music! Hopefully I will be bringing out a single or even better, an album! And of course, more amazing performances.
Q: And finally, do you have any guilty pleasures that might surprise your fans?
Adelia Douw: My guilty pleasure is food!  I love food and I love a lot of it! 
Adelia Douw is arguably one of the female Jazz singers in South Africa to keep an eye on. If you missed Adelia's performance at Sun International, keep an eye on her Facebook page for future shows.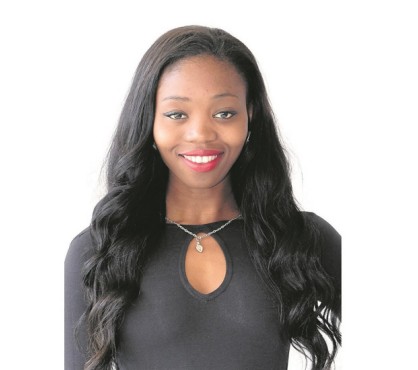 Adelia Douw is one of the female jazz singers in South Africa that you should keep an eye on. This lady is going places!