Entertainment | 14 Aug 2015 | By Sun International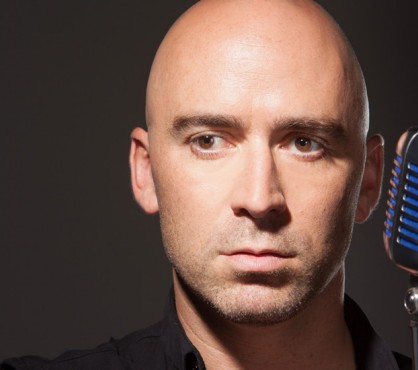 Ed Kowalczyk Throwing Copper Unplugged 20th Anniversary Tour
All your favourite Live songs, unplugged. It is with huge excitement that Carnival City and GrandWest gear up to welcome Ed Kowalczyk to South Africa. The former Live frontman will be gracing our stages on his Throwing Copper Unplugged tour, to celebrate the album's 20th anniversary.
Throwing Copper is integral to the alternative rock scene, a towering influence that has lasted two decades. With over 8 million copies sold in the United States alone, the album not only stands on the shoulders of giants, but is a giant itself.
You'll remember it as the soundtrack to your angst-filled teenage dramas, but you probably don't know that Throwing Copper was released in a year that saw 35 iconic albums emerge into the collective consciousness, including Sixteen Stone by Bush, Korn's self-titled debut album, Offspring's Smash and American Recordings by Johnny Cash. But in spite of the huge clamour for the attention of fans, Throwing Copper shot to the top of the charts, and both singles Lightning Crashes and Selling the Drama took number one positions.
Classic Rock Review called the album "a blend of heavy and moderate rock tracks, alternating between tight compositions and a freer form (…), with many of the lyrics leaning towards the philosophical and the spiritual."
In short, it's emotive listening. We can only imagine that the Throwing Copper Unplugged acoustic reboot of the album will take it to a whole new level. This is one concert you need to experience live, so don't miss the chance to see Ed Kowalczyk in South Africa.
Here are four fun facts to share in the car on the way to Ed Kowalczyk in Johannesburg:
Kowalczyk has an acting credit to his name: he appeared in David Fincher's Fight Club in 1999 as the waiter in Cliftons, where Marla Singer (Helena Bonham-Carter) and the Narrator (Edward Norton) have a meal.
He tweets plenty, and can be found on Twitter as @EDDIEKLIVE.
In 2003, Ed Kowalczyk performed John Lennon's Imagine at 'Peace on the Beach' with Guns n' Roses axe-man Slas,h to protest the war in Iraq.
Kowalczyk hails from York, Pennsylvania, where he formed the band Live with his high school friends.

Here are the details to see Ed Kowalczyk in South Africa on his Throwing Copper Unplugged 20th Anniversary tour:
See Ed Kowalczyk in Johannesburg at Carnival City on 23 and 24 September at the Big Top Arena.
Catch his Throwing Copper Unplugged Cape Town concert at GrandWest on 26 September.
Tweet us and let us know if you already have your Ed Kowalczyk Johannesburg Show tickets yet. Maybe you're lucky and can still get your hands on some.