Entertainment | 19 Jan 2016 | By Sun International
Everything You Need to Know About the Chris de Burgh South Africa Tour
Get your hands on Chris de Burgh concert tickets now! The British-Irish singer will be returning to our shores for a series of concerts in 2016, including performances at the Boardwalk and GrandWest.
Born Christopher John Davison in Venado Tuerto in Argentina in 1948, Chris would go on to become a jet setter thanks to his travelling parents.  With an Irish mother and English diplomat father, Chris grew up in several African countries, as well as Malta, and the United Kingdom. 
While his early years would be a whirlwind of travel and adventure, we know him as an internationally renowned singer-songwriter and instrumentalist sensation, famous Lady in Red (no doubt the 1986 hit will be on the playlist at the Chris de Burgh concert 2016).
But did you know that even before Lady in Red claimed the top spot on the charts, Chris de Burgh was already a household name in South Africa?
Here are a few facts about the singer ahead of the Chris de Burgh South Africa tour:
Chris de Burgh's South African break came in 1975, with the release of Spanish Train and Other Stories. His first single off of that album, Just another Poor Boy stayed a Springbok Radio chart topper for many weeks. Here's hoping he performs the song live for his fans at the Chris de Burgh concert Cape Town!
Chris de Burgh's daughter, Rosanna, was crowned Miss World in 2003. She is also a popular actress and model in her home country of Ireland.
Tina Turner provided Chris de Burgh with the female vocals he was looking for on The Sound of a Gun. Turner was in the vicinity while de Burgh was recording, and agreed to speak and whisper for him on the track.
Chris de Burgh's family bought a dilapidated castle in Ireland in the 1960's. The family converted Bargy Castle into a hotel where a young Chris would sing for guests.
Chris de Burgh had a cameo role as a petrol attendant in the 1998 independent Irish film, How to Cheat in the Leaving Certificate. The film was directed by Graham Jones and had numerous Irish celebrities making minor cameo roles throughout the film.
For the first ten years of Chris de Burgh's musical career, he made little to no money at all.  He survived by living with his parents and doing odd jobs at their hotel.
Chris de Burgh's mother had an Irish wolf hound that she named Crusader. Chris later went on to borrow the family pet's name for his 1996 Crusader tour.
Chris de Burgh is a vintage wine collector. His prized bottle of wine being a 1918 Chateaux Pavie. We're hoping he tastes a few of our local wines when he's here for the Chris de Burgh concert, Cape Town.
His Simple Truth concert in aid of Kurdish Refugees in 1991 raised over £60 Million for Kurdish relief and was seen by over 500 Million television viewers globally.
Chris de Burgh was a close, personal friend of Princess Diana, and was so upset by her passing that he cancelled his Moscow tour in 1997. He wrote There is a new star up in Heaven tonight, in her honour.
Twenty years after the first Chris de Burgh South Africa tour, the singer will be returning to our shores in April 2016. Catch him live in Port Elizabeth at the Boardwalk, and be sure you don't miss the Chris de Burgh Concert, Cape Town, when he brings his The Hands Of Man Tour to the stage at GrandWest.
Chris de Burgh concert tickets start at R350 per person. Get yours here.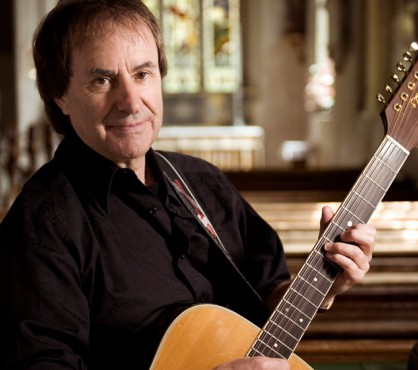 Don't miss the Chris de Burgh South Africa tour in 2016!