Entertainment | 06 Jul 2015 | By Sun International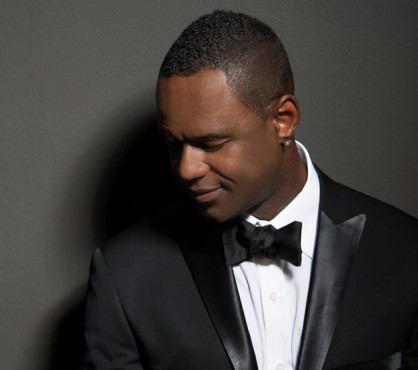 two nights with brian mcknight
Are you looking forward to seeing Brian McKnight in South Africa? The R&B star is returning to our shores in September for his tour The Sequel, which will follow the release of his newest album Better, on 16 August.
While the Crazy Love singer says his new album is about returning to basics, rumour has it the Brian McKnight concert in South Africa will be a showcase of his most popular songs, including his 90s crowd-pleasing hit Back At One.
Here are 10 reasons why you need to see Brian McKNight in South Africa
Brian McKnight is a seasoned pro: Since signing his first record deal at the age of 19, Brian McKnight has released over 15 smash-hit records (and sold over 30 million copies worldwide).
We all remember him for his first big hit: Coinciding with the first time we fell in love, Brian McKnight teamed up with Vanessa Williams on Love Is, a track that appeared exclusively on the Beverley Hills 90210 soundtrack. The song not only peaked at No. 3 on the Billboard singles chart, but it was also the soundtrack to many first kisses the world over. We're holding thumbs he performs it live at the Brian McKnight concert in South Africa.
He's not about winning: Brian McKnight holds the record for having received 16 Grammy Awards nominations without a win, a dubious honour that he shares with Snoop Dog. In fact, he was fired from the second season of The Celebrity Apprentice for showing a lack of dedication to winning. Despite his carefree attitude to winning, we think it's a win that Brian McKnight is coming to South Africa!
He's earned other recognition and respect: Along with 16 Grammy nominations, Brian McKnight has been the recipient of several American Music Awards, Soul Train Awards, NAACP Image and Blockbuster Awards, and been named the Billboard Songwriter of the Year. It all adds up to more reasons to see Brian McKnight in South Africa. 
He's worked with some of the best in the biz: During his career, McKnight has worked with Quincy Jones, Justin Timberlake, Mariah Carey, Diddy, Christina Aguilera, Rascal Flatts, Nelly, Vanessa Williams, Willie Nelson and Kenny G.
He's a bona fide musician: not just a pretty face, Brian McKnight is a multi-instrumentalist who plays eight instruments, including piano, guitar, bass guitar, percussion, trombone, tuba, flugelhorn and trumpet. (That's eight more reasons to catch Brian McKnight in South Africa on his The Sequel tour!)
His voice: While he is most recognised for his strong falsetto and belting range, Brian McKnight is one of the very few leggiero tenors in the pop genre. Fun fact: a leggiero tenor is a lightweight, flexible tenor voice type.
His attitude to love: Brian's lyrics are known to make the ladies swoon because he writes from his heart. While his album U-Turn was released during the final stages of his painful divorce, he says his latest offering is about how love makes you a better person. "The truth is, I'm in love and love makes us better, it makes us come alive, and I wanted to convey that through this album in a very relatable, authentic way."
Robin Thicke was such an early die-hard fan of Brian McKnight, that he was jokingly nicknamed "Brian McWhite" by friends, and even co-wrote one of the songs on McKnight's 1995 album, I Remember You.
He's a fan of South Africa: On his Facebook page, he wrote, "WHERE MY SOUTH AFRICAN FANS AT? I am thrilled to announce my long overdue return to South Africa. Look out for tickets on sale soon! The Return Of Brian McKnight – "The Sequel"
Here are all the details you need to see Brian McKnight in South Africa on The Sequel tour
Catch Brian McKnight in Cape Town, live at the Grand Arena at GrandWest on 16 September 2015. Ticket prices are from R395 to R795.
Johannesburg fans, you can see Brian McKnight in South Africa at Carnival City on 19 September 2015. Ticket prices are from R495 to R1250.
Get your Brian McKnight concert in South Africa tickets here.
Let us know if you'll be seeing Brian McKnight in South Africa, and tell us which songs you hope he'll be performing live.
For more information and updates about the Brian McKnight concert in South Africa, follow GrandWest here, and Carnival City here.