Entertainment | 24 Jun 2015 | By Sun International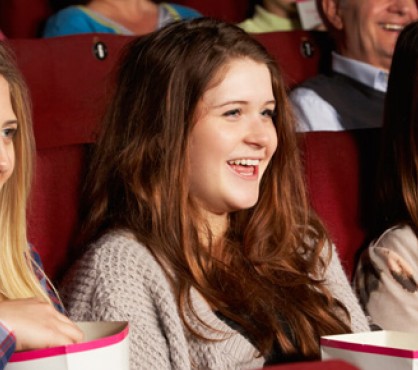 It's about time the Despicable Me Minions got their own movie! In the latest release from the makers of the Despicable Me franchise, Kevin, Stuart and Bob search for the biggest, baddest, most despicable villain to serve. Ahead of the hilarious new Minions Movie, which opens in cinemas from 10 July, you'll get a chance to meet the Despicable Me characters in real life at several Sun International properties! 
Since the dawn of time, the Minions have lived to serve the most despicable of masters. From the fearsome Tyrannosaurus Rex to Napoleon, the easily distracted tribe has helped the biggest and the baddest of villains. Now, join protective leader Kevin, teenage rebel Stuart and lovable little Bob on a global road trip where they'll earn a shot to work for a new boss (the world's first female super-villain) and try to save all of Minionkind... from annihilation.
Here are 20 things you don't know about the Despicable Me Minions:
1. When it came to the original design of the Minions, Despicable Me creators Chris Renaud and Pierre Coffin took inspiration from the Oompa Loompas in Willy Wonka and the Chocolate Factory, and the Jawas from Star Wars: A New Hope.
2. There's a rumour that the Despicable Me Minions were designed to look like Twinkies.
3. Instead of being around six-feet tall and much scarier, the designers decided to make the Minions cute and small so that they could be the perfect (and funniest) antidote to Gru's evil plans.
4. In the first Despicable Me movie, the Minions had crooked teeth, but in the second instalment, their teeth are perfectly straight.
5. Do you remember when mutated Minions turn purple in the second Despicable Me film? The idea for evil Minions came from a cartoon in which Tweety Bird drinks a potion and turns in a monster.
6. Purple was chosen to represent the evil Minions in the second Despicable Me film because purple is on the opposite side of the colour spectrum to yellow.
7. Minions express themselves through actions, not words, although they do speak in a strange jabber combined with various human languages. This weird language is called "Minionese" and borrows words from various languages including French, Hindi, Spanish, Italian and English.
8. If you listen closely, you may be able to notice that different Minions have different accents, which is because they're all voiced by only two actors: one French and one American. The voices are supplied by the directors of both Despicable Me films and the Minions movie, Chris Renaud and Pierre Coffin.
9. Did you know that there's an online Minionese dictionary? Check it out here.
10. Minions only have three fingers.
11. Minions are able to survive in space, meaning they resist freezing and do not need to breathe oxygen.
12. Minions have existed since the beginning of time, evolving from single-celled organisms into the beings we know and love today.
13. Minions are impulsive creatures with little self-control, but with a wide-eyed wonder and odd innocence.
14. If you crack and shake a Minion, it can double as a glow stick for activities in the dark, like going through ventilation ducts. Minions can also survive without air.
15. Though there are several hundred Minions, there are only about 48 possible combinations of height and build (short and chubby, medium, tall and thin), hair (tall buzz-cut, short buzz-cut, sprout, combed, spread out, bald), and eyes (one, two).
16. One-eyed Minions are always small, while tall Minions all have sprout hair.
17. Despite being relatively simple-minded, Minions are capable of building and using weapons, operating computers, and even driving.
18. Despicable Me Minions love bananas and apples ("bapples"), and the mere sight of one of these fruits can result in complete chaos.
19. Minions enjoy fine arts and find anything to do with buttocks extremely funny.
20. Without a master to serve, Minions can suffer from a lack of purpose and ultimately fall into depression.
Join Kevin, Stuart and Bob as they embark on a thrilling adventure from Antarctica to 1960s New York and ending in London as they serve Scarlet Overkill (Sandra Bullock), the world's first-ever female super-villain.
Watch the trailer here:
http://www.minionsmovie.com/minions.html
Catch the Despicable Me Minions at these Sun International venues:
Sun City Resort on 20 June
Sibaya Casino and Entertainment Kingdom on 27 June
The Wild Coast Sun on 29 June
Boardwalk Casino and Entertainment World on 1 July
GrandWest Casino and Entertainment World on 5 July
Besides meeting the Minions in South Africa, you'll get a chance to have your photo taken with a Despicable Me character too.
So who's your favourite Minion? Better yet, which Minion are you most like? Are you a proud leader like Kevin, a hungry follower like Stuart, or a cute (sometimes frightened) tag-along like Bob? Have some fun and find out which Minion you are here: