Entertainment | 03 Oct 2014 | By Sun International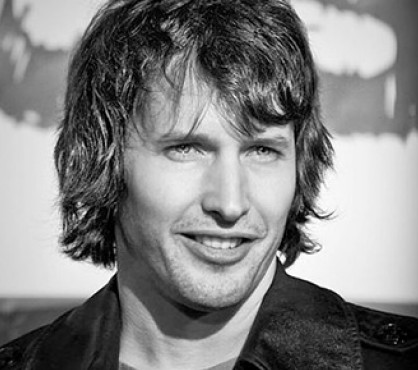 4 Reasons Why James Blunt Rocks
James Blunt is coming to South Africa in February 2015, just in time for Valentines Day! He'll be performing 3 shows as part of a worldwide tour to promote his latest album, Moon Landing. Catch him live at GrandWest Casino and Entertainment Kingdom in Cape Town or at Carnival City if you're looking for things to do in Johannesburg.
If there's one thing we know for sure about James Blunt, it's that there's no middle ground. You either love him or hate him. Love to hate him, or hate to love him. The "You're Beautiful" singer has managed to inspire passion in his fans to the tune of over 20 million album sales, while simultaneously attracting scathing contempt in equal measure from his detractors.
Haters, step aside. We've put together some reasons why James Blunt really rocks (and why you need to see James Blunt live in South Africa at GrandWest or Carnival City).
Need a laugh? Do yourself a favour and peruse James Blunt's Twitter feed. He'll have you snorting into your cup of coffee in no time.
The pop star took to Twitter recently and hit back at trolls with a series of perfectly crafted (and blunt) comebacks. His hilarious one-liners and self-deprecating jokes revealed a different side to the star, and won him a new army of fans in the process. In short, he's managed to rehabilitate his image from belittled bore to cult hero using the power of 140 characters.
2. He's made other music than "You're Beautiful"
If you cringe when you hear the opening notes of "You're Beautiful," you're not alone. Possibly the most overplayed song in the world, everyone is sick of it. Even now, 10 years after its release, nobody wants to hear it (ever again).
James Blunt's first album, "Back to Bedlam" catapulted him to worldwide superstardom. Since then he's recorded 2 more albums, performed 3 world tours, and has 4 number one singles, 5 Grammy nods and a whole lot of MTV awards to his name. You may hate that one song, (he's first to admit that it's been overplayed to the point of becoming annoying), but James Blunt has proven his musical success is here to stay.
3. He has a spine of steel
Still think James Blunt is a bit of a posh dweeb? In contrast to his soft-edged music, he has something of a warrior streak. A former army officer who trained at Sandhurst, he led 30 000 troops into Pristina in Kosovo during the Balkan conflict. He probably has a backbone made of Kevlar and your girlfriend secretly loves him – all things to keep in mind before making a snide remark about him on Twitter.
4. His latest album is burning bright
Moon Landing is James Blunt's fourth album and the first new material in 3 years following Some Kind of Trouble in 2010. The artist says that his latest offering is about getting back to basics and using music to communicate emotion directly and honestly. While each song on the album is raw, direct and emotionally honest, "Bonfire Heart" is the track that continues to burn up the charts. It's a catchy tune. We only hope it doesn't suffer the same overkill as "You're Beautiful."