25 Sep 2014 | By Sun International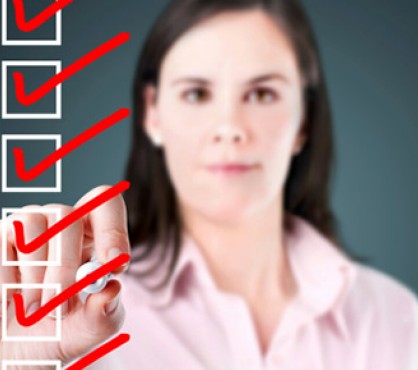 The Ultimate Event Planning Checklist
Planning an event or conference is no easy feat. Whether it's a musical concert, brand launch, breakfast panel discussion or a multi-day annual meeting, your event planning will require research, sourcing, booking, scheduling, and most importantly, organising.
To make planning your conference or event even easier, we've compiled the ultimate event planning checklist below.
Planning the Event
Determine the event topic, goals and objectives
Finalise the date
Create a budget
Are you greening your event? What steps can you take to do this?
Select and finalise your venue.
Select and finalise your hosts, guest speakers and entertainers
Select and finalise your suppliers: decor, catering, videographers and photographers
Pencil book all rental items
Make arrangements for event resources: audiovisual requirements, staging, transport and transfers, parking, security, and registration requirements
Create emails to send to prospective attendees, including invitations and reminders
Set up your online registration and payment facilities
Perform a pre-event site inspection
Promoting your event
Depending on your marketing campaign, you will need to do the following:
Send out your invitations
Where applicable, set up a social media campaign
Choose your advertising channels: radio, newspaper, online, etc.
A couple of weeks before the date, start sending out your reminder emails
Managing the details
Finalise your attendance numbers
Finalise the menu and bar requirements
Finalise the agenda
Compile an event bible with contact sheets, seating plans, etc.
Put together gift bags with promotional material and delegates' gifts
Ensure all printed / electronic material and media is compiled and ready
Double check accommodation, transport and transfer details for out-of-town attendees
Confirm and reserve all your rental items
Event Bible checklist
Your event bible should contain the following:
Running order (set up, agenda, breakdown, etc.)
Contact sheets for all accountable parties (suppliers, speakers, entertainers, etc.)
Names (spelled correctly) and contact details of all registered attendees
Floor plans of the venue
Seating plans
Technical trouble-shooting information (for AV systems, air-conditioning, etc.)
Emergency numbers for medical emergencies, fire, etc.
If necessary, copies of required permits (for example, pyrotechnics)
On the day of the event
Send out day-of reminder emails to all registered attendees
Arrive at the venue early and double check you have everything you need in terms of refreshments, technology, and support materials
Post to social media using your hashtag, before and during the event
Prepare an icebreaker game
Record the event using photo and video to include in post-event promotion
Post-event checklist
Make sure you supervise the breakdown and strike at the venue and troubleshoot where necessary
Send out follow up emails to all the attendees, thanking them for coming, and a separate "Sorry We Missed You" email to registered delegates who did not attend
Write a blog post recapping the event, including the videos and photos taken during the event
Send out a post-event survey to all attendees
Tell us: what are your sanity-saving event planning tips?