29 Sep 2014 | By Sun International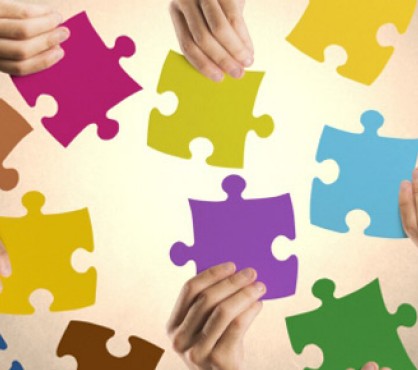 Planning a Successful Team Building Event
Team building can often produce feelings of dread in employees, who immediately envision breakneck obstacle courses or awkward discussions of 'feelings' around a bonfire. Or even worse, having to participate in The Trust Fall.
The truth is, meaningful team building exercises can increase overall employee performance, promote cooperation among team members and across teams, enhance employee job satisfaction and help to broaden the understanding of corporate goals. But the keyword here is meaningful.
So how do you plan a meaningful team building event that will cater to your objectives, and benefit the whole team? You can make your team building event a meaningful exercise by considering the following:
1. Connect the team building activity to the challenges your employees confront daily
If the goal of team building is to get team members to work together (and not against each other), then it goes without saying that team building activities should not be overly competitive.
Competition - and the practice of rewarding individuals - can often divide groups, and subsequently undermine the team building objectives. While some form of measurement or score-keeping can be in place in order to keep the activities goal-oriented, the focus should be designed in such a way as to encourage participants to depend on one another to succeed.
3. Don't get too physical
When planning your team building event, you'll need to take the fitness levels and physical abilities of the whole team into account. Certain activities may be too physically demanding for some participants, and as such may leave them feeling excluded, or even frustrated. Chances are that physical endurance, strength or dexterity are not factors that define success in your work environment, and therefore shouldn't play a major role in your team building event.
To make sure everyone is included, look at low-impact physical activities that aren't too strenuous. As mentioned above, the activity should support the main objective of the team building event and not detract from it.
4. Consider hiring professionals
Depending on your budget and time constraints, as well as the complexity of your team building objectives, consider outsourcing the process to trained facilitators. Hiring an experienced team building facilitator will not only ensure that your event is successful and that everyone participates, but that it meaningfully relates to the core issues and challenges your employees face in their daily working environments.
Professional consultants can help you identify the messages you'd like to push through your sessions, facilitate the event (or give you the tools necessary to do it yourself), and implement the feedback afterwards.
5. Follow up on lessons learned
Too often, team building exercises are administered as single dose cure-alls. It's critically important to acknowledge that meaningful team building is an ongoing process, and to plan accordingly.
During the event, allow some time for reflection and discussion to take place, in order to apply the lessons learned back to the job. Once back in the office environment, it's vital that follow-up sessions are scheduled to reemphasise these lessons and measure your teams' progress in integrating their learning. If team building exercises do not have any follow up activities in the work place, employees will more often than not see team building as a once-off event and, therefore, a waste of time and energy. ​