Business | 27 Mar 2017 | By Sun International
Entrepreneurship Programmes in South Africa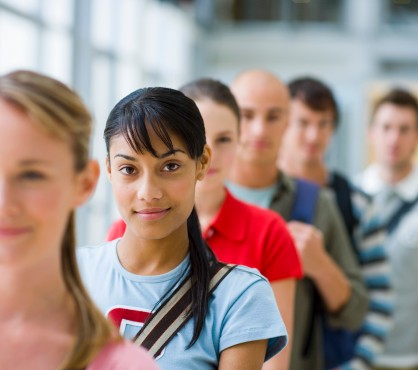 Sun International has been adopting business strategies that protect the natural environment and take into consideration the social, cultural and economic environments in which it operates for over two decades.
Sun Glow, Sun International's sustainability strategy was founded in 1996 and is based on committed and measurable sustainability practices that engage all stakeholders with a central goal of 'balancing business with consciousness'.
"We seek to be innovative, embark on inspired projects that impact our communities positively and afford them access to the economy whilst recognising the value of developing a sustainable model that connects our social investment to our core business strategy. We are passionate about the future and believe that creating shared value is the way forward."
Creating long term value and investing in the communities we operate in is not only essential to sustain the enormous social needs in the communities in which we operate, but more importantly to build a sustainable future where industry and small business opportunities have a fertile ground to tap into the economic potential around them. Part of our sustainable strategy lies in collaborating with major role players from the public and private sector to work together in making a difference in society.
The Township Entrepreneur Awards
Most recently, Sun International is involved as a sponsor of the 2017 Township Entrepreneurship Awards taking place on the 8th of April 2017. The project is part of the Township Economy Revitalisation Strategy, an initiative of the Gauteng Department of Economic Development.
"The Township Entrepreneurship Awards are aimed at showcasing, recognising and rewarding township business excellence. The Awards further aim to inspire and cultivate a thriving entrepreneurial culture in Gauteng, where township businesses occupy the pride of place in our economic landscape."


- MEC Lebogang Maile
After an extensive and rigorous adjudication process, 47 nominees were announced and recognised across 14 categories including Youth, Women, Disabled, Lifetime, Automotive, Food and Beverage, Construction, Services and Retail.
The Township Entrepreneurship Awards was launched in 2015 with its first round of excited nominees receiving valuable advice on how to access the fund and other essential guidance in small business operations. The discussion was led by Radio personality and entrepreneur Andile Khumalo, focusing on the challenges faced by entrepreneurs in townships. These discussions are paramount in laying the groundwork for developing successful entrepreneurship programmes in South Africa and placing township entrepreneurs at the centre of the Gauteng government's plans to boost the economy.
What are the challenges faced by township entrepreneurs?
Infrastructure: Operational space, water and electricity and market access are critical.
Training and Incubation support: Businesses need to get involved in offering mentorship within these communities
Funding and conducive legal and regulatory framework
Before long term social entrepreneurship can flourish, initiatives such as the Township Entrepreneurship Awards are working towards building confidence and relationships in township based businesses. Perceptions need to be changed about the vast business opportunities that lie within these communities, and most of all, awareness needs to be created through networking with township entrepreneurs about the potential economic gains that can be tapped into through business and corporate mentorship.
How is Sun International supporting communities?
Community involvement has been and remains an integral part of Sun International's corporate culture. We have rolled out sustainable programmes that will impact the communities in which we work for many, many years to come.
In addition to Sun International's support of business and corporate mentoring, our sustainable strategy also includes:
Education
Health & Welfare
Sports Development
Arts & Culture
Did you know? Between 2010 and 2014 we committed over R250 million to social development. Of this, R95 million was almost 2% of our Net Profit after Tax (NPAT) and R195 million was spent through our Community Development Trusts.