18 Sep 2014 | By Sun International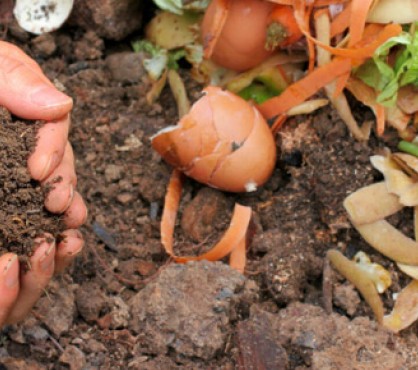 Sibaya Is Durban's Most Eco-friendly Casino
Green-thinking amid the vivid greenery of Sibaya Casino
Found between Umdloti and Umhlanga, the Sibaya Casino is a magical empire set against the famous backdrop of KwaZulu-Natal's vivid perennial greenery.
With exquisite views of the Indian Ocean and breathtaking surrounds, when you experience the sheer natural beauty within arm's reach of the Sibaya Casino and Entertainment Kingdom you might find it difficult to believe that the King Shaka International Airport is only a few minutes away.
This serenity, coupled with the natural beauty of Sibaya Casino and Entertainment Kingdom, is honoured and maintained by dedicated waste management and recycling systems. In addition, Leitch Landscapes pays careful attention to the expansive grounds and beautiful gardens.
Rodney Moodley - the recycling champion of Sibaya Casino
Sibaya's most-loved eco-warrior, Rodney Moodley is the waste management expert at the Casino. When asked why he is known for being such an expert on waste management and eco-practice, Moodley is surprised. "To me, it is not much" he modestly replies when questioned about how he has managed to do such an exceptional job for the past 6 years.
Since the opening of Sibaya Casino, management and staff have whole-heartedly pursued eco-friendly waste management and disposal. This commitment has been assisted and encouraged by the various systems initiated by Rodney and his colleague, Solomon. What Rodney modestly considers "basic but well-planned" waste management consists of perfectly executed holistic recycling and repurposing. From the guest rooms to the kitchens and not forgetting the staff headquarters, every effort is made to recycle. Rodney's colleague, Solomon has even built a wormery complete with thousands of creepy-crawlies!
For those unacquainted with the concept of a wormery, here's the deal:
A wormery, often known as a "worm composter" is an organic and eco-friendly method for breaking down suitable kitchen and garden waste. With the addition of worms, the compost is transformed into a speedy compost machine! The worms not only speed up the natural process of decomposition by digestion, the worms also significantly increase the comparative levels of minerals in the compost.
Did you know? You can easily build your very own wormery, click here for instructions and join the eco-revolution!
At Sibaya Casino, the wormery is used for the various vegetable off-cuts from the kitchens. Together with the recycling of all the packaging from the kitchen, the wormery ensures that nothing goes to waste.
Rodney and his team may be shyly dismissive of the praise, but their efforts to encourage eco-friendly practices and responsible waste management are shining examples to the surrounding community and beyond.
Reduce, reuse and recycle!
Here are a few tips to help you contribute to the three R's of environmental protection:
Reduce your paper usage by storing documents electronically and reusing paper where possible.
Get creative and reuse gift bags, plastic packaging and glass. Pinterest is a great resource for awesome recycling ideas.
Recycle newspaper. With millions of copies printed each day, significant environmental progress could be made if individuals and communities committed to recycling newspaper.
Did you know? Recycling one ton of paper saves seventeen mature trees, 7,000 gallons of water and two barrels of oil as well as 4,000 kilowatt hours of electricity!