Latest News | 26 Aug 2021 | By Sun International
Sibaya Casino launches popular Call Card 52 game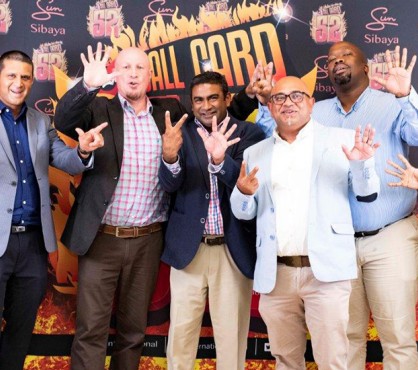 Members of the Sibaya Executive team Robbie Naidoo, Robin Kennedy, Myan Moodley, Deshun Naidoo, and Clix Salman with the Sibaya models at the exciting launch event for Call Card 52.
Call Card, a card game popular in KwaZulu-Natal townships, has made its debut at Sun International's Sibaya Casino in Durban. The game, known as "Call Card 52" at Sibaya, has been approved by the KwaZulu-Natal Gaming and Betting Board and was launched in a new lounge at the casino.
"Because this is a new game, we chose to do a soft launch, but the results are already very good," said Sibaya Gaming Manager Robin Kennedy, who was responsible for patenting the game on behalf of Sun International.
"The take-up is huge, particularly on weekends, and word of it is moving fast throughout the province." – Robin Kennedy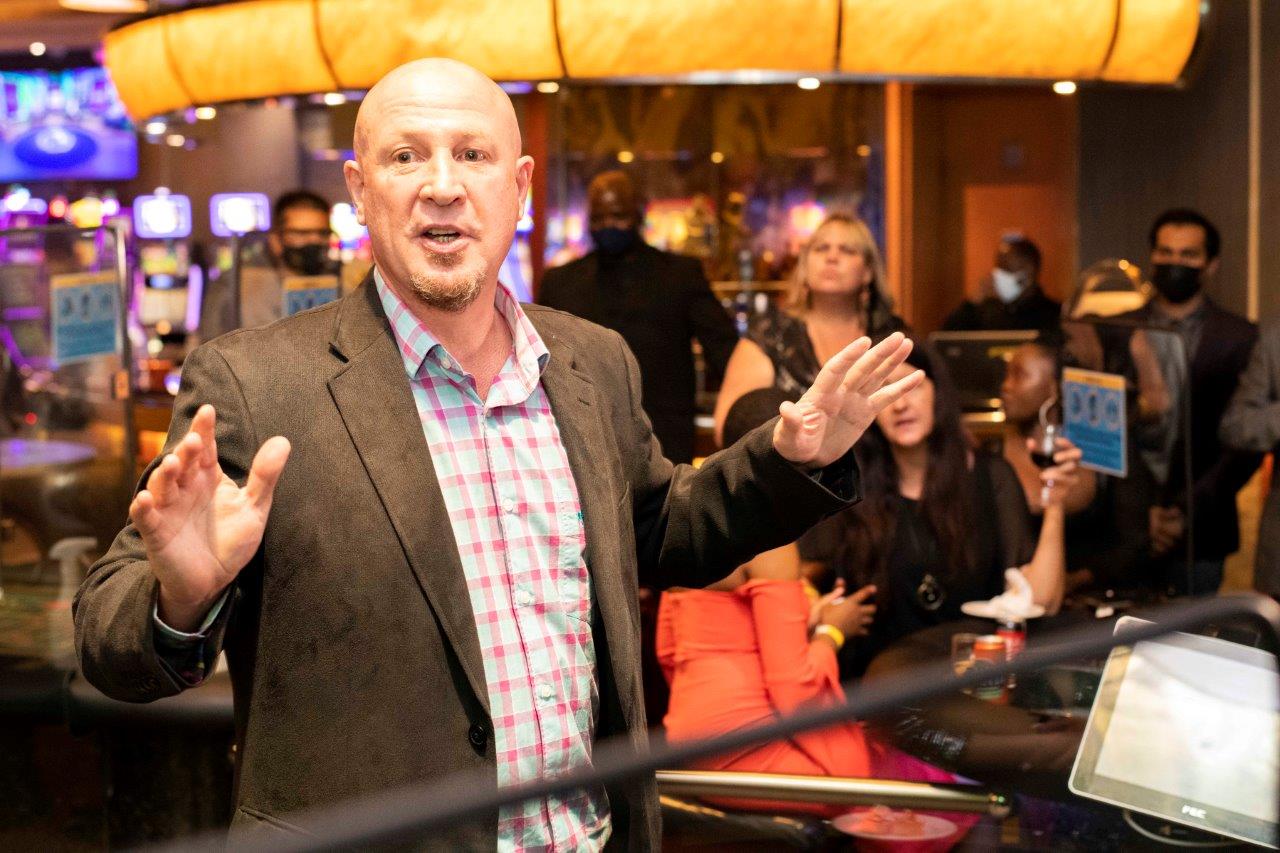 Robin Kennedy, Sibaya Gaming Manager, explains Call Card 52 to guests.
---
Kennedy, who has over three decades of experience across the Sun International group, said he had been made aware of the game by several of his clients and saw the opportunity to have it legalised.
"The entire process took eight months. We initially had to patent the name and then lodge the concept with the board. Fortunately, they were very amenable and received our proposal positively."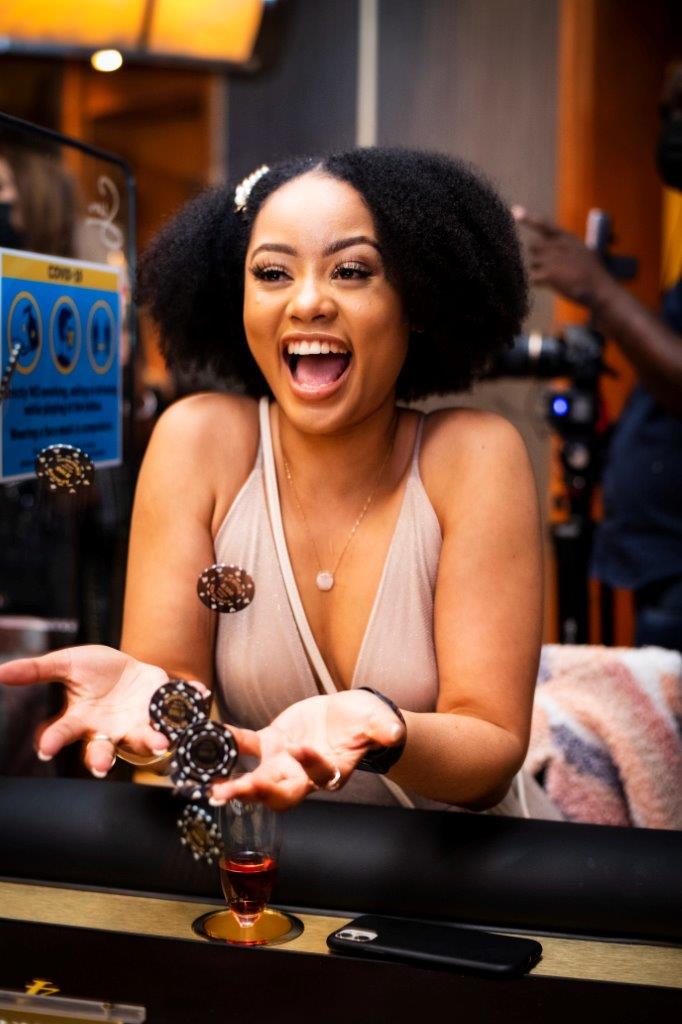 Influencer Amanda Jingila at the launch of Call Card 52 at Sibaya Casino
KwaZulu-Natal Gaming and Betting Board CEO Portia Baloyi congratulated Sibaya on its innovation.
"Approving a new card game doesn't happen every day. Congratulations to General Manager Myan Moodley and his team at Sibaya.  We wish them the best of luck with Call Card 52."
How it works
Moodley said Call Card was particularly popular in KwaZulu-Natal.
"We believe the game came to South Africa with the Indian settlers in 1860. And since then, it has not looked back. The game is flourishing, particularly in the province's townships. Hence our reason for bringing it onto the floor," he said.
The game itself is very simple, with participants left to guess when a single numbered card in a pack of 52 arrives.
If the participant bets on "Card Win" and wins, they will be paid even money less a 10% rake or commission.
If someone bets on "Card Lose", and they win, they get paid even money without paying the rake.
A player can earn 11/1 odds if they bet that the chosen card is the first to be drawn out of the pack.
Watch the action from the Call Card 52 launch