Entertainment | 21 Jun 2017 | By Sun International
Come Dine With Us at Sibaya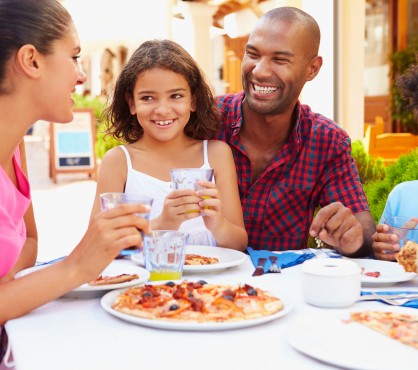 We know how it goes — by the time you've got the kids ready to leave (after you've hunted down that one missing shoe), you're not just hungry anymore, you're hangry. Our child-friendly buffet restaurants in Umhlanga are what you need. Family dining just got more fun at Sibaya.  
Explore a feast of new flavours. Our child-friendly restaurants are famous for the best all-you-can-eat buffets in Umhlanga, guaranteeing a hearty meal for even the pickiest eaters in the family. Sibaya Casino and Entertainment Kingdom is home to some of the very best restaurants in Umhlanga, with every palate catered for and every taste sensation covered. Whether you're a devoted foodie or just on the hunt for a quick bite to eat, from global cuisine to fresh seafood, we've got a dish with your name on it.

Africa to Asia (A2A)
Treat the family to a fun meal at Africa to Asia, Sibaya's top child-friendly restaurant in Umhlanga. Seven island buffet stations serve up everything from Asian and Middle Eastern dishes to South African specialties. Tuck into exotic stir-fries, curries, salads and even pap and wors. The kids will love the complimentary, bottomless, soft-drink fountain and the exciting dessert section. The delicious buffet features a huge selection of ice cream, Indian sweet meats and our famous gooey chocolate brownies.

Aqua
Take the family on journey under the sea at Aqua, a unique child-friendly buffet restaurant in Umhlanga. The aquarium-inspired decor is sure to delight the little ones as much as the fresh seafood menu will keep the whole family happy. Or choose Aqua for a romantic date night. Take a bite out of their East-meets-West fusion cuisine and order the crispy Norwegian salmon served with bok choy and risotto.

The Royal Court Grill
Upmarket dining in an exclusive setting, book a babysitter and head to Sibaya's signature restaurant in Umhlanga for intimate dining. Expect plush leather, warm candlelight, excellent service and a delicious menu.

Need more child-friendly restaurants in Umhlanga at Sibaya?
Sun Sun: Take family dining to the sun! Head 'East' to Sibaya for a fun and casual atmosphere and a traditional Chinese dim sum and dumplings.

Sibaya Food Court: Grab a quick bite to eat at one of our fast food outlets in the food court.
From family-friendly buffets to intimate date nights, Sibaya invites you to come dine with us at one of our excellent restaurants in Umhlanga. For restaurant specials and child-friendly buffet promotions, be sure to bookmark our page, follow us on Facebook and join the conversation on Twitter.